Oluyinka Onigbinde
Investigations by Shipping Position Daily have uncovered how the Nigeria Customs Service (NCS) and licensed customs agents have been conniving to circumvent the age limit imposed on importation of used vehicles into the country by the Federal Government.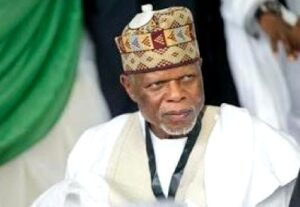 The policy of the Federal Government on importation of used vehicles forbids importation of vehicles older than 15 years.
Checks by Shipping Position Daily reveal that in 2019, Nigeria imported an estimated 1.3 million vehicles, 56% more than 734,000 units imported in 2017.
According to the Nigeria Bureau of Statistics, the total value of used vehicles imported into Nigeria between January and September 2021 is N531.7 billion. Figures for the last quarter of 2021 were not available as at press time.
Our correspondents who visited some of the terminals that handle imported used vehicles in Lagos, confirmed that vehicles older than 15 years are still being allowed in through the seaports, in clear violation of the policy.
Noticeably, the new taste by Nigerians for cab hailing services such as 'Uber' and 'Bolt' has aided the importation of Toyota models, about 90 per cent of which are over-aged.
For instance, at the PTML off-dock terminal at Mile 2 on Apapaa-Oshodi expressway, our correspondent observed that there was high importation of Toyota Corolla of 2005 models, which are above the 15 years' age limit stipulated by the Federal government; also Honda accord of 2006 models were seen at the terminal.
Even though, no customs licensed agent was willing to be quoted because of the sensitive nature of the matter, they confirmed the existence of an unwritten agreement between them and customs officials, to discountenance government's age policy on importation of used vehicles.
According to some clearing agents, there is no strict rule governing importation of used vehicles. "Sincerely speaking we import overaged vehicles; we also import accidented vehicles. Customs also need to collect duty, so they allow these vehicles to pass", a clearing agent at Tin Can Port confided in our correspondents.
Our correspondent who also visited various car sales points around the Lagos port area, attest to the fact that there is a high importation of vehicles above the 15 years' age limit
While answering questions from our correspondent as to why there is still high level importation of over aged vehicles into the country, some of the car marts owners confirmed that due to the boom in taxi business especially Uber and Bolt, there is high demand of vehicles believed to have a low fuel consumption.
They confirmed that there is a high demand, particularly for Toyota Corolla of 2005 to 2007 as it is believed to be more economical to maintain as compared to vehicles 0f 2009 models and above.
Speaking also, a car dealer at the popular Berger car mart in Apapa, Lagos justified the importation of vehicles that are above 15 years old. According to him, many Nigerians cannot afford to buy a car that falls within the age bracket stipulated by the Federal Government. He said due to increase in foreign exchange, many Nigerians now go for vehicles as old as 2002-2007 models.
A source who craved anonymity said, "past governments in Nigeria at various times imposed age limits for vehicles being imported into the country. It bugs one's mind why a government would embark on such pronouncements. A well-maintained 20-year old car could be more affordable and more cost- by most middle and low income earners. There's no gain saying the bulk of vehicles used for commercial purposes fall within this bracket".
"Our borders continually receive these "banned" vehicles and the so-called hardworking Nigeria Customs officials manage to grab some to display on national television", he said.
Speaking also, the National Secretary of the Association of Nigerian Licensed Agents (ANLCA); Mr. Babatunde Mukaila blamed the Nigeria Customs Service "for circumventing the auto policy by conniving with corrupt clearing agents who are bent on circumventing the federal government policies and laws"
"Government policy ought to be implemented to the letter by the NCS, they should be able to tell us how come over-aged vehicles still find their way into the country through Nigerian ports under the watch of Customs officials, maybe they have any other means of granting waiver they should tell us,
"There is no other reason than some crop of importers that believed they should be bringing bad vehicles into the country and Customs is allowing them, they are collaborating with them in a kind of counterproductive measure to undermine the position of the government on the issue of over aged vehicles", he alleged.
"I still insist that if anybody goes against government policy, the duty of Customs is to play their roles which they have refused to do in this context; it's all about corruption in the port, if anybody make an attempt and Customs stand their ground, everybody will go back, because they are encouraging them to do that, of course it's going to continue" he said.
On his part, the President of African Professionals Freight Forwarders and Logistics of Nigeria (APFFFLON) Otunba Frank Ogunojemite stated that it will be difficult to ascertain that all over aged vehicles come in through the seaports, even as he argued that smugglers still bring in the vehicles through land borders.
He said: "Smugglers are still working, so these vehicles may as well be coming in through the land borders, secondly you know most of these vehicles can come in through the ECOWAS country registered, so when they come into the country you never can tell whether it is through the seaports or not, so we need to have statistics to actually ascertain the number of over aged vehicles that come in through the seaport".
While reacting, the Public Relations Officer of the NCS Tin Can Command, Mr Uche Ejeiseme, even though did not deny that over aged vehicles still come into country, he however said it would be difficult to ascertain the age of vehicles through viewing or through pictures.
Dismissing the prevalence of overaged vehicles, he said, "let us not work on speculations based on rumours, your correspondent should get details, documents of such suspected vehicles, so that we can look at it together to see whether those claims are true, because you cannot ascertain age of vehicles through pictures taken, it's not possible, let him check the chassis numbers before we can react on it".
Kindly like us on Facebook