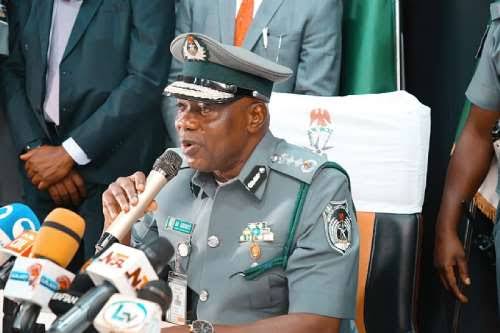 The Nigeria Customs Service (NCS) has vowed to tackle faulty documentation and under-declaration of goods by importers through continued stakeholders' engagements.
The Customs Area Controller, Port Harcourt Area 1 Command; Comptroller  Chedi Wada, stated this on Friday at the second stakeholders sensitisation and workshop organised for licenced customs agents in Port Harcourt.
The Comptroller said that the command would not tolerate ignorance as excuse for faulty documentation or under-declaration of goods at the ports.
He advised consignees to take advantage of the in-house routine training as part of efforts to help guard against breach of customs procedures.
He said the first sensitisation conducted in the first quarter of the year had so far enlightened beneficiaries and helped consignees to reduce documentation-related mistakes.
"It is clear that we cannot operate efficiently without organising a forum of this kind as it gives us an opportunity to discuss issues bothering on clearing and forwarding of goods.
"During interactions such as this, we are able to identify certain issues that may need some explanations, consignees are also given opportunity to tender their day- to -day complaints while we proffer solutions to such complaints," Wada said.
The customs boss also noted that the challenges of documentation can be effectively surmounted if agents equipped themselves with in-depth  understanding of clearing procedures.
A Chief Superintendent of Customs, Mr Babani Gambo , presented a lecture titled "Enhancing Trade Integrity: A comprehensive understanding of customs declaration to counter abuse".
Gambo, a general service duty officer and policy management analyst, said the objectives of the lecture was to sensitise the service personnel and trading community on the importance and use of correct customs procedures.
He said the lecture sought to educate consignees on commonly abused declaration factors such as Customs Procedure Code (CPC), false declaration and undervaluation which contributes hugely to loss of Customs revenue.
Meanwhile, the clearing agents commended the Customs for the transfer of knowledge and called for more cooperation toward enhancing the ease of doing business as well as profitability.
They also lamented poor state of the East-West Road and Aba/Port Harcourt Road which affects the conveyance of their goods.
They urged the Federal Government to redouble efforts toward rehabilitating the roads to foster business growth at the Eastern ports