The Shippers Association of Lagos (SAL) on Saturday said that President Muhammadu Buhari's inauguration of Deep Blue assets demonstrated Nigeria's readiness to fight piracy on its waters and the Gulf of Guinea.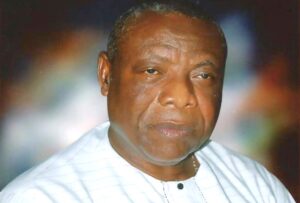 The President of SAL, Rev. Jonathan Nicole, made this assertion in an interview in Lagos.
According to him, the assets would strongly safeguard the country's maritime space.
Nicole said that although the inauguration of the assets was overdue, it was still a welcome development.
He praised the Federal Government for carrying out the deep sea protection scheme under the Nigerian Maritime Administration and Safety Agency (NIMASA).
He said that it demonstrated Nigeria's seriousness in security matters, before the international community.
"We know that in shipping trade, we need to protect not only the vessels but also the commodity carried, with the humans involved; so, the first mandatory requirement is that there must be free flow of traffic on our high sea.
"We commend government and thank God for giving the government the political will for thinking about it and implementing it," he said.
Nicole said that the government had invested so much in the project and should, therefore, ensure its sustainability.
The project was initiated to strengthen the security architecture on Nigerian waters and beyond.
The president described it as the benchmark for maritime security in the West and Central African region.
According to him, the project is a critical step for the realisation of maritime security in the region, and underscores Nigeria's commitment to providing the necessary framework, resources and cooperation with other nations and maritime users.