Gov. Ifeanyi Okowa of Delta has appealed to the Federal Government to develop the permanent site of the Nigeria Maritime University, Okerenkoko in Warri.
Okowa made the call last week, when the Chairman and members of the university's Governing Council visited him at the Government House, Asaba.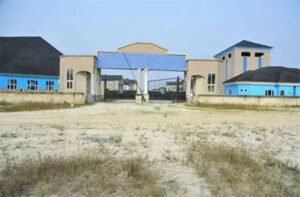 He said that building the permanent site would help to put the university on a solid footing to deliver on its core mandate of teaching sound maritime related education.
He expressed joy that the institution commenced academic activities at its temporary site, notwithstanding the shortcomings.
He, however, underscored the need for the federal government to build and equip the institution with the necessary facilities to enhance its academic activities.
The governor promised to leave no stone unturned in the effort to make the university to excel within and beyond Nigeria.
He said that establishing an institution for the training of manpower in the maritime sector had strengthened the peace and economy of the riverine communities.
He called on the federal government to site more projects in the riverine areas to show appreciation for their enormous contributions to the nation's economy.
Okowa promised to look into the university's litany of requests, saying that the state government would give its assistance within the limits of available resources.
"We thank God that the maritime university has started even when we have challenges.
"We are very glad. We do understand the challenges that still exist and we hope that working together, we can continue to find ways to surmount them.
"I have taken note of various requests made but before then, we appreciate your very kind words concerning the things the state government has been able to do thus far," Okowa said.
He gave assurance that the state government would pay the N100 million grant to the institution as promised, among other things.
Earlier, the Pro-Chancellor and Chairman of the Governing Council, Dr Elias Courson, commended Okowa for his inspiring and magnanimous support for the take-off and continued development of the university.
He urged the governor to support the university's demand for Nigerian Maritime Administration and Safety Agency to relocate its floating Dockyard to Okerenkoko.
He also appealed to the governor to assist the university in the ongoing renovation and remodelling of classroom blocks, construction of additional staff quarters and provision of a water scheme at the Okerenkoko Campus of the university.