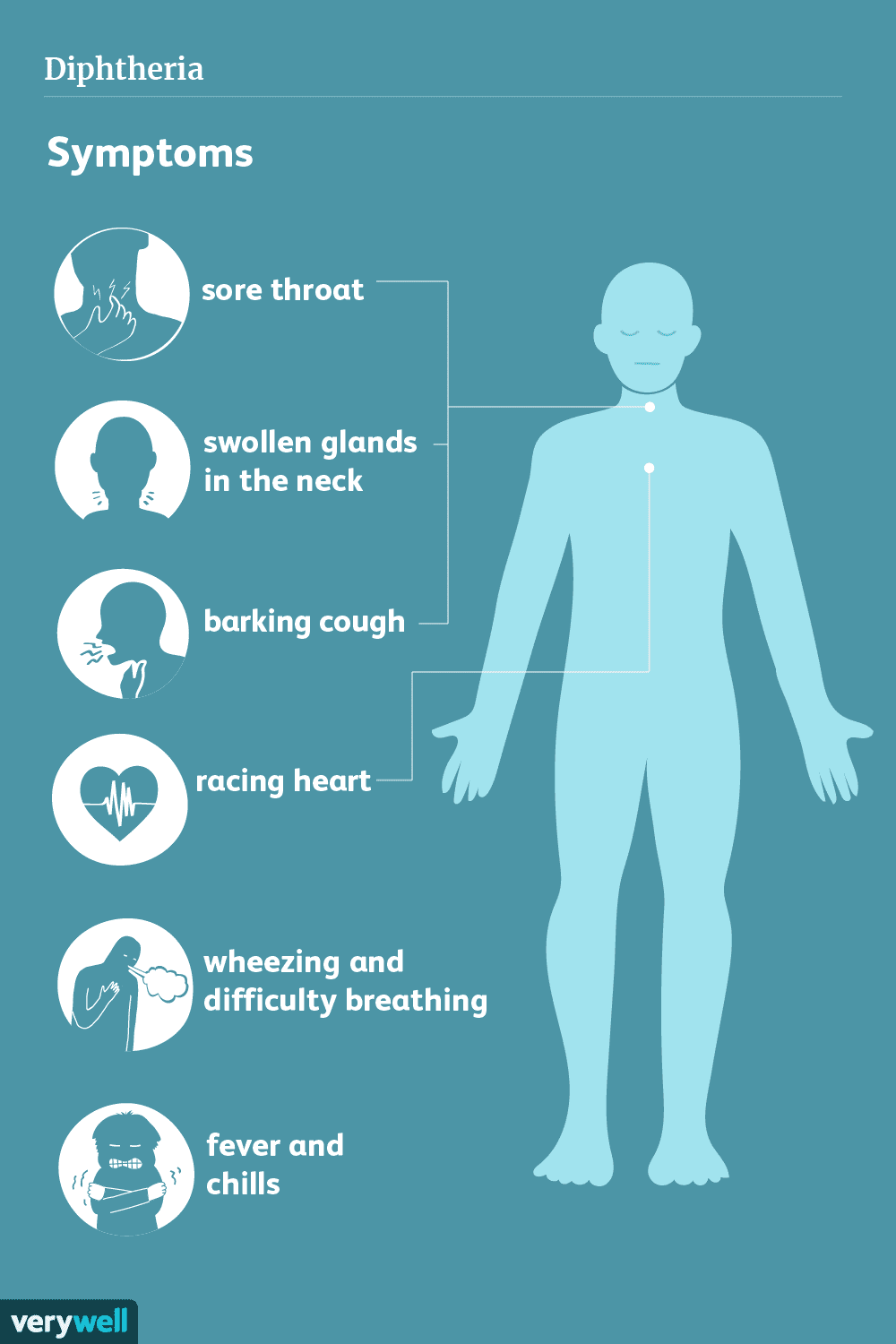 Diphtheria is a serious infection caused by strains of bacteria called Corynebacterium diphtheriae that make a toxin. It is the toxin that can cause people to get very sick.
Since the last Disease Outbreak News on diphtheria in Nigeria was published on 27 April 2023, the country has reported suspected cases of diphtheria weekly to WHO. However, between 30 June and 31 August 2023, Nigeria recorded an unusual increase in the number of confirmed diphtheria cases4
The Federal Government has confirmed that 7,202 cases of diphtheria have been recorded in 18 states across the country.
This was disclosed in a press statement jointly signed by the Federal Ministry of Health and Social Welfare, the National Primary Health Care Development Agency (NPHCDA), and the Nigeria Centre for Disease Control and Prevention, among other partners.
The government said it confirmed 7,202 cases out of 11,587 suspected cases across 105 Local Government Areas in 18 states, including the Federal Capital Territory (FCT).
It also said 453 deaths have occurred from the infection.
According to the statement, Kano, the epicentre of the infection recorded 6,185 cases. Other states with cases are Yobe (640), Katsina (213), Borno (95), Kaduna (16), Jigawa (14), Bauchi (eight), Lagos (eight), FCT (five), Gombe (five), Osun (three), Sokoto (three), Niger (two), Cross River (one), Enugu (one), Imo (one), Nasarawa (one) and Zamfara (one).
It also noted that 5,299 of the confirmed cases, which is 73.6 per cent, occurred among children aged one to 14 years, with those aged five to 14 years bearing most of the brunt of the disease.
The government recently set up an emergency task force to mitigate the spread of diphtheria in the country.
The primary objective of the task force, it said, is to operate in an emergency mode to prevent further spread of diphtheria to other states and provide relief to affected communities.
The team is also expected to liaise with the governors of the states affected by diphtheria for counterpart funding, ownership, and mass mobilisation.
The task force is co-chaired by the Executive Director of NPHCDA, Faisal Shuaib, and the Director General of NCDC, Ifedayo Adetifa.
Other members of the task force include the Director of Public Health in the Federal Ministry of Health and Social Welfare, Anyaike Chukwuma; representatives from the World Health Organisation, the United Nations Children's Fund (UNICEF), the Federal Ministry of Information and National Orientation, and the Northern Traditional Leaders Committee on Primary Healthcare Delivery (NTLC).
The government said it has been coordinating surveillance and response activities across the country since the outbreak of the disease in December, 2022.
It said the historical gap in vaccination coverage is a driver of the outbreak given the most affected age group and results of the nationwide diphtheria immunity survey that shows only 42 per cent of children under 15 years old are fully protected from diphtheria.
The statement reads in part: "For the first time for any diphtheria outbreak, the FMOH&SW through NCDC and with WHO support, procured diphtheria antitoxin and more recently intravenous erythromycin and distributed them to the affected states.
"With support from partners and in collaboration with the states' Ministries of Health, Diphtheria Treatment Centres/Wards have been established in affected states.
"Intensified routine diphtheria immunisation and reactivated vaccination campaigns in 33 LGAs in Bauchi, Katsina, Yobe, Kano, and Kaduna by the NPHCDA. Mobilised procurement of vaccines and essential logistics for three large-scale outbreak response campaigns in 56 LGAs across seven priority states – Bauchi, Borno, Jigawa, Kaduna, Kano, Katsina and Yobe."
To reduce the risk of diphtheria, the government advised parents to ensure that their children are fully vaccinated with the three doses of diphtheria antitoxin-containing pentavalent vaccine given as part of Nigeria's childhood immunisation schedule.
It said healthcare workers should also maintain a high index of suspicion for diphtheria and practice standard infection prevention and control precautions while handling all patients in their care.
According to NCDC, people most at risk of contracting diphtheria are children and adults who have not received any or a single dose of the pentavalent vaccine (a diphtheria toxoid-containing vaccine), people who live in a crowded environment, in areas with poor sanitation, and healthcare workers who are exposed to suspected or confirmed cases of diphtheria.
Spread to others
NCDC also said the disease spreads easily among people through direct contact with infected people, droplets from coughing or sneezing, and contact with contaminated clothing and objects.
Diphtheria bacteria spread from person to person, usually through respiratory droplets, like from coughing or sneezing. People can also get sick from touching infected open sores or ulcers. Those at increased risk of getting sick include:
People in the same household
People with a history of frequent, close contact with the patient
People directly exposed to secretions from the suspected infection site (e.g., mouth, skin) of the patient
Signs and Symptoms
The symptoms of diphtheria include fever, runny nose, sore throat, cough, red eyes (conjunctivitis), and neck swelling. In severe cases, NCDC said that a thick grey or white patch appears on the tonsils and, or at the back of the throat associated with difficulty in breathing.
Diphtheria can infect the respiratory tract (parts of the body involved in breathing) and skin. Symptoms of diphtheria depend on the body part that is affected. People who are exposed to diphtheria usually start having symptoms in 2–5 days if they get sick. If a doctor thinks you have respiratory diphtheria, they will have you start treatment right away.
·         Weakness
·         Sore throat
·         Mild fever
·         Swollen glands in the neck