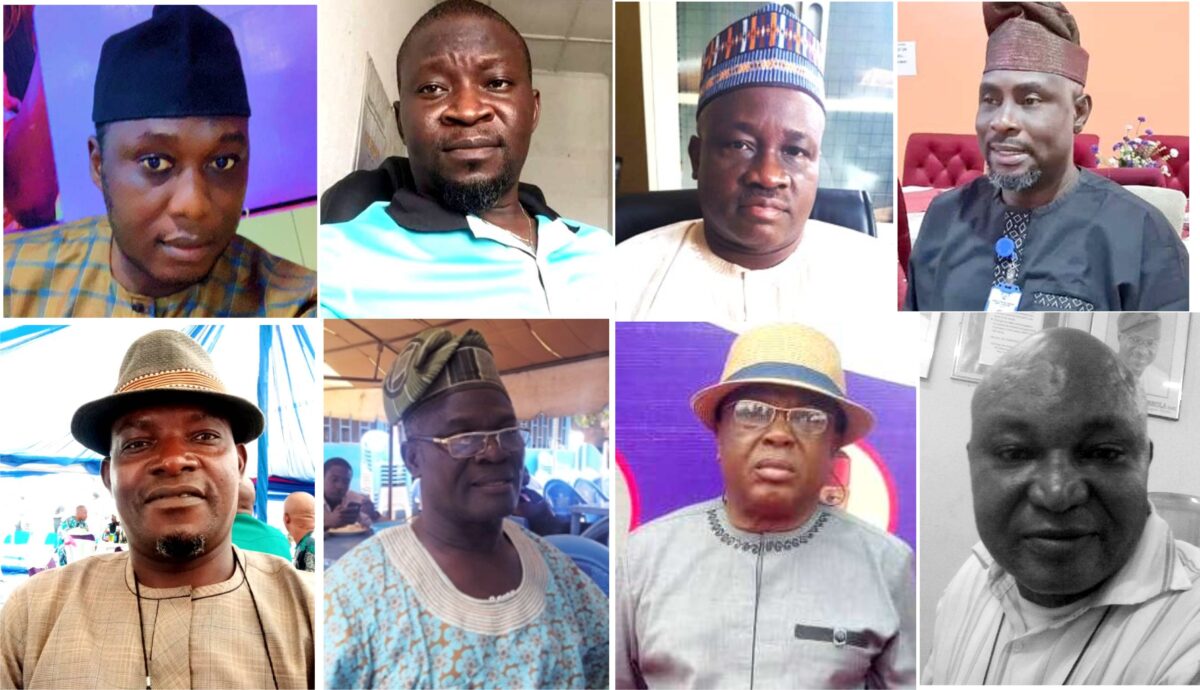 Muhammed Sani Bala (Truck Owner)
I don't support the unbundling of eto, because it has succeeded in resolving the chaotic gridlock in Apapa and Tincan logistics corridors. The only problem of eto is human interference in the form of multiple checkpoints, uniformed extortion and their camp boys, making it difficult for truckers to access the ports on time without forcing them to pay money at different checkpoints along the port corridors. Eto is the most perfect system so far to have assisted in restoration of traffic sanity. Without multiple checkpoints of extortion along the ports corridors, I strongly believe eto app would perform better. No app can do better than eto unless there are no multiple extortion checkpoints along slowing down the movement of trucks and extorting truckers along the port access roads. No automation can perform better in the presence of human interference through multiple checkpoints and extortion bandits.
Kunle Ajayi (Trucker)
I support the unbundling of eto. This is because it has been a monopoly; because we don't have an alternative. They (operators) only do things to their favour without considering the customers. It will be okay if we have other alternatives. The market is open for every other person's to compete and in the end, good services will be provided. It is always good to have competitors in every aspect of government. It makes the whole thing well-organised. In other to solve the challenges we are faced with in the transport and haulage sector, we need to have many alternatives for efficiency. Nobody is an island of knowledge; there are many other persons that can create other platforms for better services.
Aloga Ogbodo (NARTO Executive Secretary)
Ordinarily, competition brings efficiency. When there are other electronic platforms, I think people will gear towards enhancing their efficiency in order to serve their customers better and attract them. But beyond that, Eto brought lots of expectations, but unfortunately it failed us. So how are we sure that these other platforms will not go the same way Eto went?
For me, it goes beyond unbundling. If we have the enough regulations and monitoring by relevant agencies, Eto should have been called to order. Since they have not been able to control Eto, how are we sure that they will be able to control the others. It is not about unbundling but doing the needful by putting up checks and balances.
Adeyinka Aroyewun (President, COMTUA)
We in COMTUA are strongly in support of this initiative. Our members across board have been yearning for this decision which is bound to arrest the lingering menace of inefficiency and extortion in our maritime industry. It is on record that as part of our collective efforts to rid our strategic maritime sector of these social tumors, we already have developed an alternative computerized application which is robust in scope and backed by a demonstrable effectiveness that is second to none in the business. As seasoned truckers with a long history of enviable performance, it is our hope that in spearheading this unbundling exercise, the apex ports management, whose core responsibility is in the complex area of cargo handling, would also place adequate priority on the need to promote and support all workable initiatives, such as the one developed by our great union.
Clinton Okoro (APFFLON PRO, Tin Can Chapter
I don't think an electronic call up system will work for now. But by the grace of God with a sincere government, we hope for a better way on ease of doing business in the Nigerian port in the nearest future.
Chief Ogungbemi Oluremi (President, AMATO)
There is need for competition in every business, so the every service providers would struggle to ensure that they get it right, so that the authorities and public can applaud them. But I want to say that, no system is perfect. Even the one we are planning to bring in will start learning and improving. It is not bad if the government decides to bring in alternative platforms. In my own opinion, I will say let's hold on to the one we have already and let's see how we can manage it. This is because if human beings don't allow the system to work, the system will not work. There are some people going about to circumvent the system for their personal and selfish interests.
Automation is the best, but I am still not comfortable with what TTP are doing. There should have improved traffic services. There are still some areas where there are human interferences.
Comrade Stephen Ibeh (National President, TPACI)
There is a malpractice in giving the electronic call up to just one company. Giving just one person will not encourage competition, but make them for what they like. The electronic call up system is supposed to be opened to so many companies so that there will be competition and when there is competition, the cost will be low, efficient and the goal of the electronic call up will be a reality.
We have so many companies that can do it better. They should make it an open market and make it competive. If we have just only one, there will be long queues thereby causing gridlock on our roads.
Festus Ukwu (National Secretary, NCMDLCA)
That is a good omen. The earlier the better, when there is competition, there will be efficiency. When there is another investor contesting with the current system, NPA will put up a proper structure to make sure it is effective and the people will have different choices. I support such an idea if it would be possible. NPA will always create a monopoly especially now that they are not really in full control of the port. If another investor comes for that purpose, that will be a very good one.
Kindly like us on Facebook