Egypt's Suez Canal was briefly blocked on Thursday when a ship ran aground in the waterway before authorities managed to refloat it, sources said.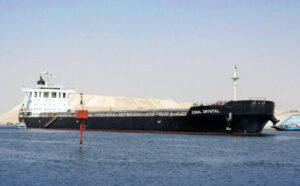 A Panama-flagged bulk carrier blocked four ships behind it, sources at the Suez Canal Authority (SCA) said.
The ship, 225 metres long, was heading to Sudan.
The Suez Canal, which connects the Mediterranean with the Red Sea, provides one of Egypt's main sources of income, alongside tourism and remittances from expatriates.
In March, the massive container ship, Ever Given, blocked the Suez Canal for six days after it ran aground during a sandstorm, disrupting traffic on one of the busiest shipping routes and causing ripple effects on world trade.
Kindly like us on Facebook