Ethiopian official on Tuesday said the country has earned 458.07 million dollars during the first nine months of the current Ethiopian Fiscal Year 2021/2022, which started on July 8.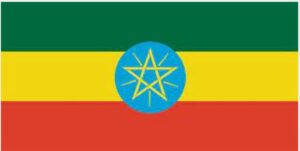 Presenting a mining sector export performance report to the parliament, Ethiopian Minister of Mines, Takele Uma said the revenues were earned from the export of jewelry minerals, gold and industrial minerals during the stated period.
Uma said, according to Ethiopia state affiliated media outlet Fana Broadcasting Corporate (FBC)"in particular, Ethiopia was able to produce 6,947 kg of gold during the first nine months of 2021/2022 fiscal year, an increase of 12 per cent when compared to the same period last fiscal year.'
Uma also said Ethiopia was able to export 2,317 kg of jewelry minerals during the stated period.
The Ethiopian Minister of Mines, however, acknowledged insecurity in various parts of Ethiopia was an ongoing hindrance for the growth of the east African country's mining sector.
In recent years, Ethiopia had undertaken a mass sensitisation campaign to combat contraband mining activities that had been partly blamed for the east African country achieving unsatisfactory mining revenues in previous years.
The east African country had also made several key reforms in the mining sector in recent years to boost its revenue from the mining sector.
This included the establishment of several gold trading centres while at the same time reducing contraband mining trade.
Kindly like us on Facebook