President Muhammadu Buhari said that his administration had deployed Free Trade Zones (FTZs) launchpad for economic development and growth in the country.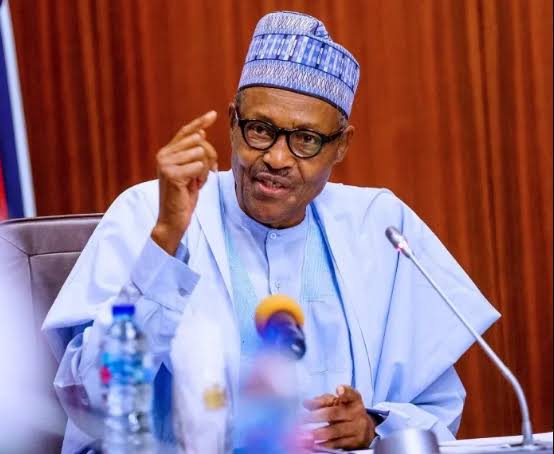 The President said this at the inauguration of Kano FTZ new administrative building and Nigeria Special Economic Zones Institute, on Tuesday in Kano.
Represented by the Minister of State, Industry, Trade and Investment, Amb. Maryam Katagum, the President said the FTZs scheme had been repositioned in infrastructure development to attain global competitiveness in the past seven years.
He said the scheme contributed enormously to the execution of the economic policies of the present administration.
This, he said, include the designation of six special economic zones, four international airports as free trade zones and attraction of investments worth $30 billion.
"The zones have attracted over $30 billion in investments which is expected to increase in the next few years with sustained incentives and aggressive investment drive.
"Incentives in the free trade zones includes tax free operations, free fiscal duty for imported goods, machinery and equipment, exemption from levies.
"The presence of key enterprises in the zones is an attestation to the fact that FTZs are contributing immensely to the growth and industrialisation of the Nigerian economy.
"Under this administration, there has been geometric increase in the number of FTZs from 21 to 46," the president said.
Earlier, Prof. Adesoji Adesugba, Managing Director, Nigeria Export Processing Zones Authority (NEPZA), commended the Federal Government for the confidence reposed on the authority as the vanguard for deploying FTZs scheme to accelerate economic development.
He enumerated other achievements of the present administration to include starting development of the largest U.S. consulate in the world at Eko Atlantic free zone, Lagos.
"It is estimated at 500 million dollars and will employ about 1,500 Nigerians in five years," he said..
The Chairman, Senate Committee on Trade and Investment,  Sen. Sabo Nakudu lauded NEPZA for its hard work and dedication which facilitated successful completion of ultra modern administrative office and FTZ training institute.
He said the committee had ensured unstoppable development of infrastructure in the FTZs across the country in the past seven years.
Nakudu also commended the federal government for giving FTZs scheme the needed support and funding to drive  industrialisation process in a more pragmatic manner.
Also, the Chairman, Kano FTZ Investors Forum, Alhaji Umar Marshall appealed to the minister to clarify issue on the planned concession of Kano and Calabar FTZs, and how it would affect investors.
While commending the federal government for its support and commitment to the scheme, Marshall urged the minister to carry the forum along in the planned concessioning of Calabar and Kano FTZs.
shippingposition
Kindly like us on Facebook/twitter