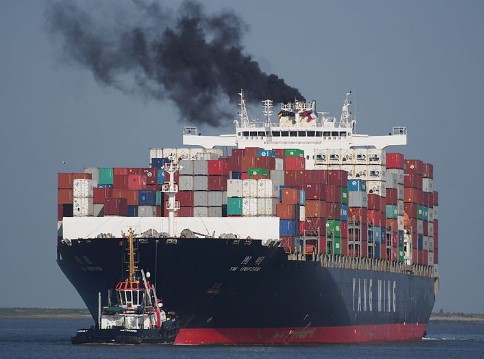 The G7 Energy and Environment Ministers' meeting in Sapporo Japan ended recently, with new announcements being made to accelerate adoption of offshore energy and clean fuels in the transport industry.
In a 36-page communique, the G7 ministers laid out their climate and energy commitments in hope of advancing a global green transformation. The G7 members – Canada, France, Germany, Italy, Japan, the U.K, the U.S plus the European Union – account for around 40 percent of the global economy, 30 percent of energy demand and 25 percent of energy system CO2 emissions. For this reason, the G7 is considered an important forum for reducing emissions from carbon intensive industries, like shipping.
During the meeting, the G7 ministers reiterated the importance to significantly increase the pace and scale of deployment of renewable energy. The G7 has so far contributed in expanding the renewable energy base, specifically through a collective increase in offshore wind capacity of 150 GW by 2030 based on each country's existing targets.
However, the ministers concurred with the findings of the International Renewable Energy Agency (IRENA) that the existing renewable power deployment rates globally are insufficient to keep 1.50 C within reach.
To prop up further renewable energy development, the ministers agreed to promote improvement in innovative technologies such as floating offshore wind power, wave energy and in standard evaluation methods for introducing new technologies.
"We will also ask IRENA to prepare analysis on innovation and sustainability of floating offshore wind. In addition, we will steadily improve energy system flexibility including through mini-grids and modernized utilization of energy storage system systems including battery storage," states the communique.
Most importantly, the decarbonization of the shipping industry got a major boost, with the ministers pledging to support introduction of intermediate targets for 2030 and 2040 for the revised IMO GHG reduction strategy during the upcoming IMO's 80th Session of the Marine Environment Protection Committee (MEPC 80).
"As part of other multilateral cooperation, we pledge to support the establishment of at least 14 green shipping corridors involving G7 members by the middle of this decade to promote uptake of zero and near-zero emission vessels and fuels and the development of decarbonized ports," says the communique.
Follow us on Facebook/ twitter