This glossary of maritime terms is offered as an aid to better understanding what is meant by those who make their living from ports and ships.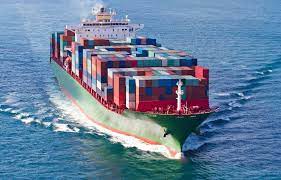 IAPH – International Association of Ports & Harbours
IHMA – International Harbour Masters Association
ILO – International Labour Organization; Based in Geneva, it is one of the oldest components of the
UN system of specialized agencies and has been involved over the years in appraising and seeking to improve and regulate conditions for seafarers. In its unusual tripartite way, involving official representatives of government, employer and employee interests, its joint Maritime Commission have been responsible for regulations involving the employment of foreign seafarers with regards to the application of minimum labour standards, on crew accommodation, accident prevention, medical examination and medical care, food and catering and competency of ships' officers.
IMDG – International Maritime Dangerous Goods Code.
IMF – International Monetary Fund.
IMO – International Maritime Organization: Formerly known as the Inter-Governmental Maritime Consultative Organization (IMCO), was established in 1958 through the United Nations to coordinate international maritime safety and related practices.
INERT GAS SYSTEM – A system of preventing any explosion in the cargo tanks of a tanker by replacing the cargo, as it is pumped out, by an inert gas, often the exhaust of the ship's engine. Gas-freeing must be carried out subsequently if workers have to enter the empty tanks.
INCOTERMS – Incoterms are a set of uniform rules codifying he interpretation of trade terms defining the rights and obligations of both buyer and seller in an international transaction. The terms recognised by Incoterms 1990 are: EXW – ex works (named place); FCA – Free Carrier (named place); FAS – Free alongside Ship (named port of shipment); FOB – Free on Board (named port of shipment); CFR – Cost & Freight (named port of destination); CIF – Cost, Insurance and Freight (named port of destination); CPT – Carriage Paid To (named point of destination); CIP – Carriage & Insurance Paid To (named point of destination); DAF – Delivered at Frontier (named point); DES – Delivered ex Ship (named port of destination); DEQ – Delivered ex Quay (duty paid) (named port of destination); DDU – Delivered Duty Unpaid (named point); DDP – Delivered Duty Paid (named point).
INFLAMMABLE LIQUIDS – Liquids liable to spontaneous combustion, which gives off
inflammable vapours at or below 80 degrees F. For example, ether, ethyl, benzene,
gasoline, paints, enamels, carbon disulfide, etc.
INLAND WATERS – Term referring to lakes, streams, rivers, canals, waterways,
inlets, bays and the like.
INMARSAT – International Maritime Satellite System.
ICS – Institute of Chartered Shipbrokers.
INTEGRATED TUG BARGE (ITB) – A large barge of integrated from the rear on to the bow of a tug purposely constructed to push the barge.
INTERMODALISM – The concept of transportation as a door-to-door service rather than port-to-port, using different forms of transportation, i.e. trains, ships, road but usually with a single carrier.
INTERNATIONAL LOAD LINE CERTIFICATE – A certificate which gives details of a ship's freeboard and states that the ship has been surveyed and the appropriate load lines marked on her sides. The certificate is issued by a classification society or coastal authority such as a coast guard.
INTERNATIONAL OIL POLLUTION COMPENSATION FUND – An inter-governmental agency
designed to pay compensation for oil pollution damage, exceeding the shipowner's liability. It was created by an IMO Convention in 1971 and began operations in October 1978. Contributions come mainly from the oil companies of member states.
INTERNATIONAL WATERWAYS – Consist of international straits, inland and interocean canals and rivers where they separate the territories of two or more nations. Provided no treaty is enforced both merchant ships and warships have the right of free and unrestricted navigation through these waterways.
INTERTANKO – An association of independent tanker owners whose aims are to represent the views of its members internationally.
INTRACOASTAL – Domestic shipping routes along a single coast.
ITF – International Transport Workers Federation (Trade Unions)
ITINERARY – Route/Schedule
IWL – Institute Warrant Limits