Asia Maritime Pacific (AMP) and Hamburg Bulk Carriers (HBC) are to form Cetus Maritime, one of the largest privately held handysize operator. Cetus Maritime will operate primarily in Dry Bulk and will have 40 owned and 25 chartered vessels at its disposal.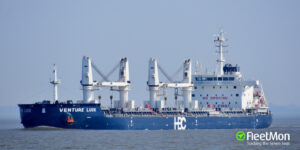 Mark Young, CEO of Asia Maritime Pacific stated that they at AMP knew Hamburg Bulk Carriers for some time, and the synergies between their companies were obvious to them. He stated that both companies had similar values and beliefs, such as Cargo and relationships being the key to success in their business.
Esteemed officials from Asia Maritime and Hamburg Bulk will fill key roles in the new organization. Mark Young, will be taking on the role of CEO. Jens Von Husen and Georg Grelinger co-founders of Hamburg Bulk will become joint chief commercial officers and be responsible for Cetus Maritime's commercial activities. While Olivia Lennox King and Emma Cawood, both employees of Asia Maritime Pacific, will be joining Cetus Maritime in operational and finance capacities respectively.
Pacific Transportation Asia, a private equity fund and the majority shareholder for Asia Maritime Pacific will become one of the shareholders of Cetus Maritime. Other shareholders of Cetus Maritime include Mark Young and all shareholders of Hamburg Bulk Carriers.
shippingposition
Kindly like us on Facebook/twitter