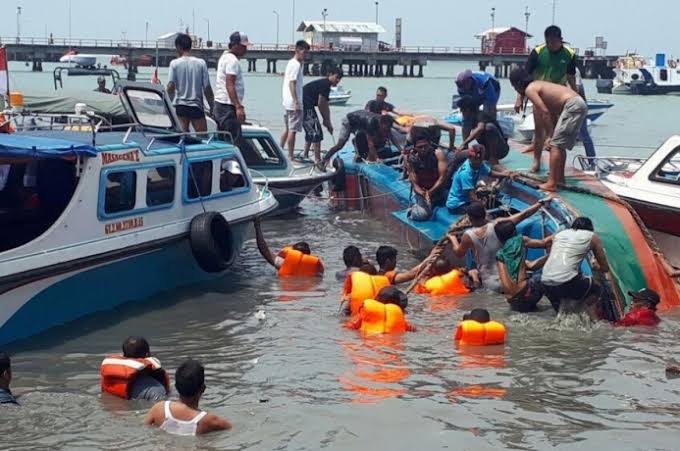 Investigation by Shipping Position Daily has revealed that no fewer than 483 lives have been lost to boat accidents across the country in the span of 10 months.
Checks by our correspondent revealed that from January to October 2023, various states in Nigeria experienced series of boat accidents that left a devastating trail of destruction, with over 483 lives lost.
Kebbi State: January – The year commenced with the first mishap recorded in Kebbi State. Shipping Position Daily recalls that on January 3, an overcrowded boat carrying more than 100 passengers tragically split in half as it approached Samanaji village in the Koko-Besse district. This accident claimed the lives of 15 passengers, plunging the community into mourning.
Lagos State: February- In February, a passenger ferry known as Fazma Logistics met a similar tragic fate near the Third Mainland Bridge in Lagos. This time, 17 passengers miraculously survived the accident, which occurred as the ferry departed from Ikorodu for Ebute Ero.
Bayelsa State: April – The month of April brought sorrow to Bayelsa State as a local boat MV Tari capsized near Okoroma in Nembe Local Government Area. This heart-wrenching incident claimed the lives of passengers en route to the Atlantic fringe of Brass. There were conflicting figures of casualties. The winding waterways in the state bore witness to this heartrending accident, which occurred at a sharp bend, turning a routine journey into a harrowing ordeal.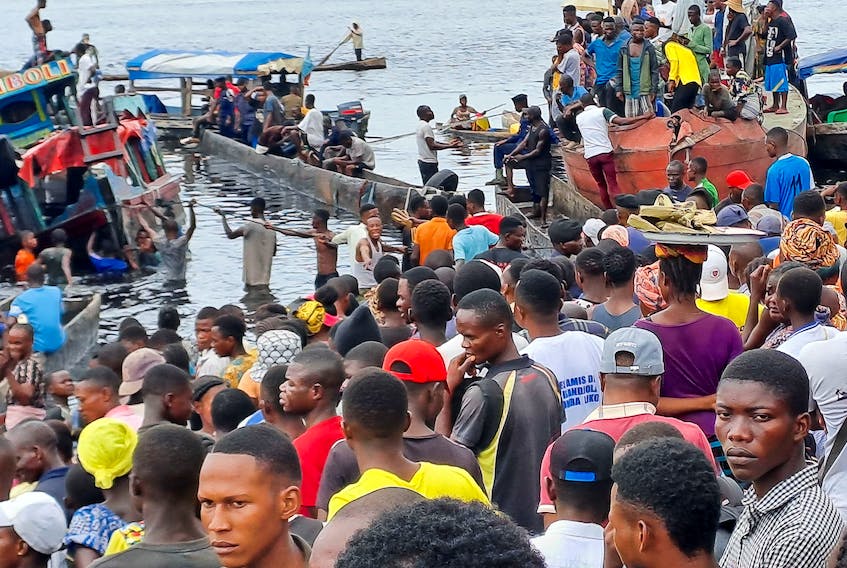 Zamfara State: May- The continued the sorrowful narrative with a canoe overturning in Albarkawa, Gusau LGA, Zamfara State. This incident, which transpired on May 7, claimed the lives of eight individuals, including a woman and seven children, while they were en route to fetch water from a nearby river. The community grieved the loss of their loved ones.
Sokoto State: May – The same month witnessed another boat tragedy in Sokoto State, as a boat bound for Dundeji village capsized in the middle of the Dundeji River. Out of the 36 passengers on board, 15 lost their lives, with a majority being children. This tragic event also underscored the vulnerability of Nigeria's waterways.
Kwara State: June – June 12 became a day of mourning when a boat carrying approximately 250 passengers capsized and split in two on the Niger River near Patigi, Kwara State. This devastating accident claimed the lives of more than 106 passengers, many of whom were returning from a joyous wedding ceremony in Niger State. The festivities turned into a tragedy, and the riverbanks were transformed into a scene of sorrow.
Cross River State: June – Two days later, tragedy struck again, this time in Cross River State, as a speedboat accident claimed the lives of three medical students who were on a boat cruise organized by Marina Resort near Calabar.
Nasarawa State: August and September – In August and September, Nasarawa State experienced its share of heartbreak. In August, 12 out of 19 passengers lost their lives in a boat mishap on River Kogi Kungra Kamfani, while in September, a boat capsized on River Gidan Buba, resulting in the loss of two lives.
Adamawa State: September – The month of September brought a double tragedy to Adamawa State. The first accident occurred on September 8 when a boat capsized in Njuwa Lake, Yola South LGA, with at least 15 passengers feared dead. Then, on September 11, another boat accident claimed the lives of 11 passengers in Kwatan Mallam Adamu, Gurin village, Fufore LGA.
Niger State: September – In September, a boat capsized in Mokwa LGA, Niger State, resulting in the recovery of at least 30 bodies. Over 100 passengers were on board, heading to their farms on the other side of the River Niger.
Between Niger and Kebbi States: October –  In October, another boat accident occurred, this time in the Yauri axis of River Niger, spanning Agwara and Yauri local government areas of Niger and Kebbi states. The boat was carrying 34 passengers to Yauri market when it toppled just meters from its destination, leaving four bodies recovered and families in mourning.
Taraba State: October – On October 29, a boat capsized in Karim Lamido Local Government Area, leading to the loss of 21 lives, while 69 individuals remain missing. Over 100 passengers were on board, and the boat capsized as it crossed the River Benue. The community, already burdened by grief, faced an agonizing wait for news of their missing loved ones.
Reacting to the distressing number of boat accidents, Jibril Darda'u, the spokesperson of the Nigeria Inland Waterways Authority (NIWA), attributed the persistent boat accidents to the non-compliance of passengers and boat operators. He emphasized that overloading and a lack of safety compliance were major issues, particularly in the northern region.
He informed that NIWA is taking measures to construct three open boats in the northern regions to mitigate overloading and enhance safety, he added that NIWA plans to engage with governors and lawmakers in the affected areas to include boat construction as part of their constituency projects, thereby reducing boat accidents, especially in rural areas.
He further stated that NIWA will persist in raising awareness about the importance of safety measures in boat travel, including promoting life jacket usage
He stated that NIWA has observed that passengers in many rural areas do not use life jackets despite being provided with them.