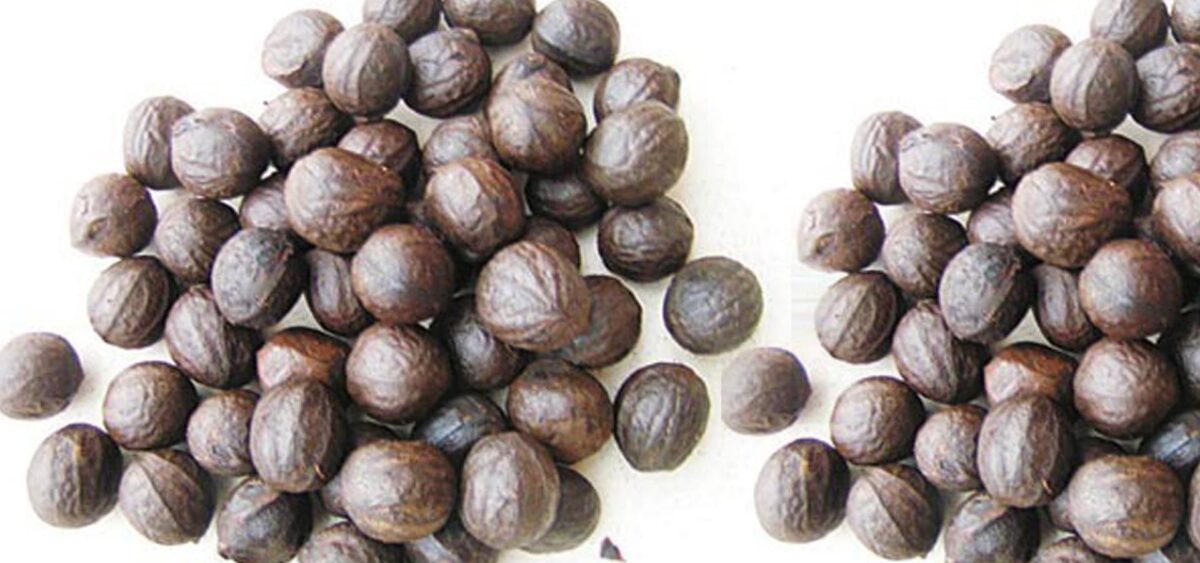 Walnuts are linked to a number of health benefits. They have been associated with a reduced risk of heart disease and cancer, as well as improved brain function.
Heart health
Heart disease — or cardiovascular disease — is a broad term used for chronic conditions related to the heart and blood vessels.
In many cases, your risk of heart disease can be reduced with healthy lifestyle habits, such as eating nuts.
Walnuts are no exception. In fact, many studies show that eating walnuts may combat risk factors for heart disease by:
·         Lowering LDL (bad) cholesterol.
·         Reducing inflammation (8Trusted Source, 36Trusted Source)
·         Improving blood vessel function, thus cutting the risk of plaque buildup in your arteries.
These effects are likely caused by the beneficial fat composition of walnuts, as well as their rich antioxidant content.
Cancer prevention
Cancer is a group of diseases characterized by abnormal cell growth.
Your risk of developing certain types of cancer can be reduced by eating healthy food, exercising, and avoiding unhealthy lifestyle habits.
Since walnuts are a rich source of beneficial plant compounds, they could be an effective part of a cancer-preventive diet.
Walnuts contain several bioactive components that may have anticancer properties, including:
·         phytosterols
·         gamma-tocopherol
·         omega-3 fatty acids
·         ellagic acid and related compounds
·         various antioxidant polyphenols
Observational studies have linked the regular consumption of nuts to a lower risk of colon and prostate cancer
This is supported by animal studies indicating that eating walnuts may suppress cancer growth in breast, prostate, colon, and kidney tissue.
However, before any solid conclusions can be reached, these effects need to be confirmed by clinical studies in humans.
Brain health
Several studies indicate that eating nuts may improve brain function. They also show that walnuts can help with depression and age-related decline in brain function.
A study in older adults linked regular consumption of walnuts with significant memory improvement.
Still, these studies were observational and cannot prove that walnuts were the cause of improvements in brain function. Stronger evidence is provided by studies that investigate the effect of eating walnuts directly.
One 8-week study in 64 young, healthy adults, found that eating walnuts improved comprehension. However, significant improvements in non-verbal reasoning, memory, and mood were not detect.
Walnuts have also been shown to improve brain function in animals. When mice with Alzheimer's disease were fed walnuts every day for 10 months, their memory and learning skills improved significantly.
Similarly, studies in older rats found that eating walnuts for eight weeks reversed age-related impairments in brain function.
These effects are likely due to the high antioxidant content of walnuts, though their omega-3 fatty acids may play a role as well.
Walnuts are rich in antioxidants and healthy fats. They may reduce heart disease and cancer risk, as well as improve brain function and possibly slow the progression of Alzheimer's disease.
Adverse effects and individual concerns
In general, walnuts are considered very healthy, but some people need to avoid them due to allergies.
Walnut allergy
Walnuts are among the eight most allergenic foods (63Trusted Source).
Symptoms of a walnut allergy are typically severe and can include allergic shock (anaphylaxis), which can be fatal without treatment.
Individuals with a walnut allergy need to avoid these nuts completely.
Reduced mineral absorption
Like all seeds, walnuts are high in phytic acid.
Phytic acid, or phytate, is a plant substance that impairs the absorption of minerals — such as iron and zinc — from your digestive tract. This only applies to meals that contain high-phytate foods.
Individuals who follow imbalanced diets rich in phytic acid are at a higher risk of developing mineral deficiencies, but most people shouldn't need to worry.
Follow us on Facebook/ twitter