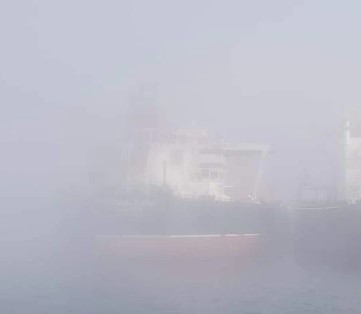 The Arctic is going to become easier to navigate as the ice recedes, but it is also going to have more heavy fog, which mariners tend not to like, a new study has stated.
According to the study published in Geophysical Research Letters, rapidly retreating sea ice in the Arctic will open up new shipping lanes as already seen on Russia's Northern Sea Route, but vessel operators will have to take into account a higher incidence of fog.
According to maritimeexecutive.com, the study indicates that safety slowdowns due to fog will add up to 1–4 days to a voyage's transit time, and may force weather routing choices to optimize for less transit time through foggy areas.
Arctic shipping routes create new alternatives to the traditional East-West transit corridors. The Northern Sea Route dramatically shortens transit times between Northern Europe and East Asia when compared to the typical Suez-to-Malacca route, and the Northwest Passage if commercialized could provide a faster connection between the North Atlantic and the North Pacific.
According to the study's authors, open waters that were recently covered in ice are particularly prone to fog, due to increased air moisture and heat exchange between the cold sub-freezing air and the warmer sea surface. These newly-dethawed stretches of water are also where shipping will have a natural interest in navigating.
Using standard computer models of the climate, the team examined how much fog will form in a warming Arctic, and where; they determined that fog will be particularly intense along coastal areas, which are typically busy for shipping. In addition to an anticipated transpolar passage, more ships may be using the NSR and the Northwest Passage, and these littoral routes will be fog-prone. The authors propose weather-routing options to minimize transit time, particularly in the Canadian and Alaskan Arctic.
"Both the NSR and the NWP are inevitably affected by sea fog in the 21st century. Sea fog along the NWP is more frequent and persistent, which will increase the sailing time by 2.5–3 days, about 23 per cent–26 per cent more than previous estimations," the authors concluded. "Previously designed shipping routes based on the shortest distance are not necessarily the safest routes because the presence of sea fog along the routes has not been considered."
Follow us on Facebook/ twitter