A health expert, Dr. Toluwani Binutu, has cautioned Nigerians against the daily intake of high-dose vitamin C, noting that it could cause kidney damage.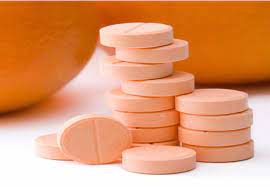 According to him, men should particularly be more cautious with taking a high dose of vitamin C daily because it increases their risk of kidney damage.
Binutu, who is a UK-based health expert said, "Vitamin C supplements are the most popular and best-selling category of vitamins and minerals worldwide.
"For most of us, we finish all the vitamin C we get from our visit to the hospital in a matter of hours. Especially the orange vitamin C tablets because they are sweet.
"This is not a good habit though. Multiple research has shown that high doses of vitamin C in men can double the risk of developing the most common type of kidney stones: calcium oxalate stones.
"And kidney stones can lead to all sorts of complications ranging from kidney failure to bladder blockage to life-threatening blood poisoning.
"The average man needs about 90 mg of vitamin C daily and the average woman needs about 75 mg daily."
According to healthline.com, a health education site, calcium oxalate crystals are the most common cause of kidney stones. They are hard clumps of minerals and other substances that form in the kidneys.
"These crystals are made from oxalate — a substance found in foods like green, leafy vegetables — combined with calcium," the site says.
Kindly like us on Facebook/twitter