Nigerian ship owners have expressed high expectations towards the newly-introduced electronic verification of the new Ship Registry Certificate by the Nigerian Maritime Administration and Safety Agency (NIMASA).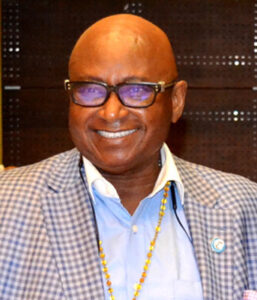 According to NIMASA, the new system is to enable ship owners, stakeholders and the regulatory agency's enforcement officers to verify the validity of the certificates.
Recall that in a press statement issued by NIMASA last week, the agency said that the initiative took-off July 1 this year. However, ship owners have said that they are not aware of this until last week when the statement was released.
In a chat with the President Ship Owners' Association of Nigeria (SOAN); Dr MkGeorge Onyung, he told our correspondent that the electronic verification of the new Ship Registry Certificate by NIMASA did not start July 1, but was just announced last week. He noted that shipowners were only asked to get new certificates.
He said: "Did it take off in July? I don't think so. It was just announced last week. They announced that people should get new certificates. There were new certificates that were gotten. After that, they then automated it. I cannot speak on the automation because it has just been announced. Everything NIMASA brings on, you must give it time and get a feedback from stakeholders".
Onyung commended the initiative, even as he stated that ship owners await an automated registration where the ship owners can register their ships in Nigeria electronically anywhere in the world.
"It is a welcome idea that ships are going to be automated. Registration should also be automated. The next thing we are waiting for is automatic registration where you can stay anywhere and register your ship", he stressed,
He however charged NIMASA to prove the viably of this initiative by ensuring that it is sustained for the benefit of ship owners. "Ship owners are the benefactors of this development and NIMASA has to play it and show us how it works. If we see how it works, then we will know what to do or say about it. Things come and go, but if this is going to stay, we need to give it time to work" Onyung said.
Kindly like us on Facebook