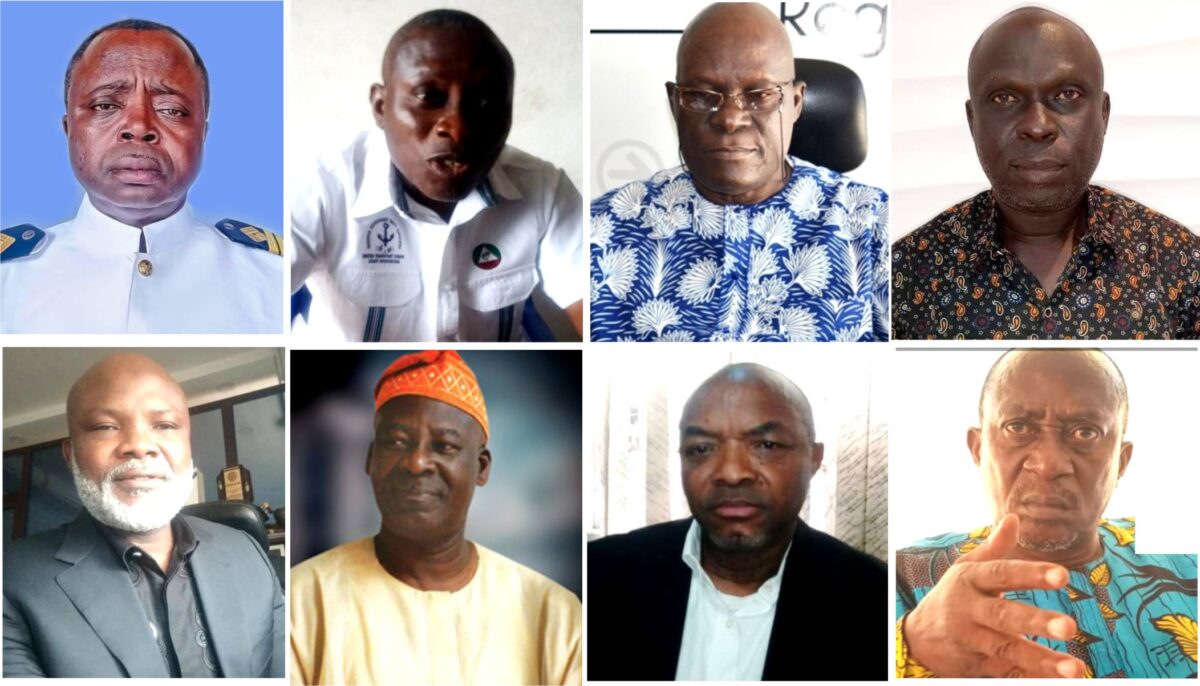 Captain Williams Ogunsakin (South West Director, Merchant Seafarers Association of Nigeria)
There are so many ways Nigeria can easily acquire a national fleet. During the Cabotage era since 2002, there was a part of the regulation that states that every vessel that comes into Nigeria must contribute a quota towards acquiring and assisting ship ownership in Nigeria. Nigerian flag ships pay two percent while foreign ships pay three percent. The monies are still in NIMASA's account, this is apart from cash made from fines given to vessels that contravenes the law. The requirements for getting the money which is providing 30 percent of the cost for the ship is too strenuous for any Nigerian to meet up with. We expect the government to find another way to soften that condition. The government should give out this money as a soft loan and if at all the government wants to establish it, they should get credible people that will manage the company.. They should use the CVFF to buy ships so that seafarers can see where to work.
Engr. Alalade Matthew (Former President, Merchant Navy)
It depends on the will of the Government. If the government is willing, they will extradite action on acquiring a national fleet. Unlike the aviation side, probably because that is passenger- oriented. I believe if they also put efforts in Maritime as they did to Aviation, that will be good. For the past years, I do not see the will of the government in acquiring a national fleet. Although we have been agitating that we need this for our teeming youths roaming about to have their sea time. As a big brother is Africa, it is not proper we don't have a national fleet. Even if it is a Private Public Partnership, let it be so. It would be a thing of pride. If the government is willing, we can have it, if they are serious about it.
Captain Tajudeen Alao (National President, Master Mariners)
Our position has always been that we desire and deserve a national fleet. This is because it has a multiplier effect on our economy. If as the giant of Africa, we leave the industry to the private sector saying the government has no business in doing business. We totally disagree with that because we have the man power and know-how to charter and acquire ships and to run a shipping company. We have done it before. There is no reason why we cannot do it again. The ship acquisition fund was meant for that purpose, which is has been replaced by the CVFF. However we want to do it, Nigeria must have a national fleet. When we start it up by buying the ships, we can now sell the shares to the stakeholders. Anybody can buy any number of units. So it is controlled by the public. Buy the ship, form a company and request the type of ship yard that will serve your purpose. When you have acquired about three to four ships, then sell it to the public and let the public take over the interest.
Captain Adetayo Saliu (Chairman, Merchant Navy Shipping Zonal Council)
If Nigeria is to have a national fleet, that means there will be government involvement and if the government is involved, there will be politicking because of our system. We don't really have the enabling environment like the laws and the likes that will deter it from politicians interference just like the Nigerian National Shipping Line days whereby the military were the ones dictating what should be done. Why can't we empower indigenous ship owners? If they empower indigenous ship owners or Nigerians who are professionals and can run vessels, so that Nigerian seafarers can benefit, it will be better for us rather than still have it run by government. This is because if it is run by government, the government will nominate and appoint people that don't have much knowledge about it. Even if you're a professional and you're appointed, they will want to manipulate you and you'll want to keep your job. When we look into our government, it might be hard to acquire a National fleet.
Captain Akinpelumi Taiwo (Master Mariner)
When you say national fleet, every standard vessel that is owned by Nigerians and flies Nigerian flag is part of the national fleet. Except we are waiting for the government to float a National Shipping company. What we should be talking about is how do we build our shipping capacity to make sure that Nigerians are able to have a ship the undertake both local and international trade. We are still scratching the surface, that is why we are not talking about international trade. What will boost our national fleet is for individual Nigerian shipowners to have healthy vessels that will be engaged fully, seaworthy and well-maintained. All the vessels flying Nigerian flag will be the vessels that will be recalled when there is war.
Captain Ishola Adewale (Master Mariner)
If you have been following the aviation industry, you would realise that what they are trying to do there is similar to what is happening to NLNG. So if we follow the pattern of NLNG, we would have a national fleet. But there must be government commitment. We cannot say you want to create an enabling environment without commitments from the government. Who guarantees whatever any foreigner is going to bring to the table? If the government is not ready to guarantee it, then nobody would want to come. So let's follow the NLNG model. The government have 49 percent NLNG and the place is running fine. They have bought ships, they hire ships and they are exporting and producing. So the sky is the limit. We have cargo. We would change their trade pattern to CIF to lift our crude oil and when we are importing things to Nigeria, we would use FOB. If we can change our trade tank, the GP coming will be getting cargo to carry, both import and export. We should also have the right calibre of managers to run the ship.
Mr Bolaji Sunmola (National President, National Association of Stevedoring Operators)
If we ask the government to come and invest in buying vessels for individuals, it will not work because the economics of the world have gone drastically from government control to commercialization. For effectiveness, private individuals have been asked to come and put their money into it. I think this joint cooperation between the government and the private sector will help. The provision of the CVFF is a wonderful scheme which unfortunately has now been bedeviled with intricacies that no one can be able to explain. So it is important that whatever is holding that fund should be quickly removed and let the fund function for the original purpose of the indigenous ship industry. When this is done, it will help a great deal where we don't have the foreigners coming in to dictate the movement of our cargo when we have the cargo and giving us the prices. There are many places where ships can be bought. They are ready to sell their ships to us. We can run. We have the experience, we have so many Captains within the industry.
Captain Thomas Kemewerigha
We should just forget about the issue of National fleet for another five years and let us see if we would recover from our setbacks and go back to the drawing board.
Alternatively, Nigeria can go out to market the resources we have in other business opportunities to foreign shipowners to key into the National fleet programme whereby the vessels will not just be our vessels, but they will use our flag identity and fly as a Nigerian vessel just as transporters who buy vehicles and give out to transport companies to run.
Kindly like us on Facebook/twitter