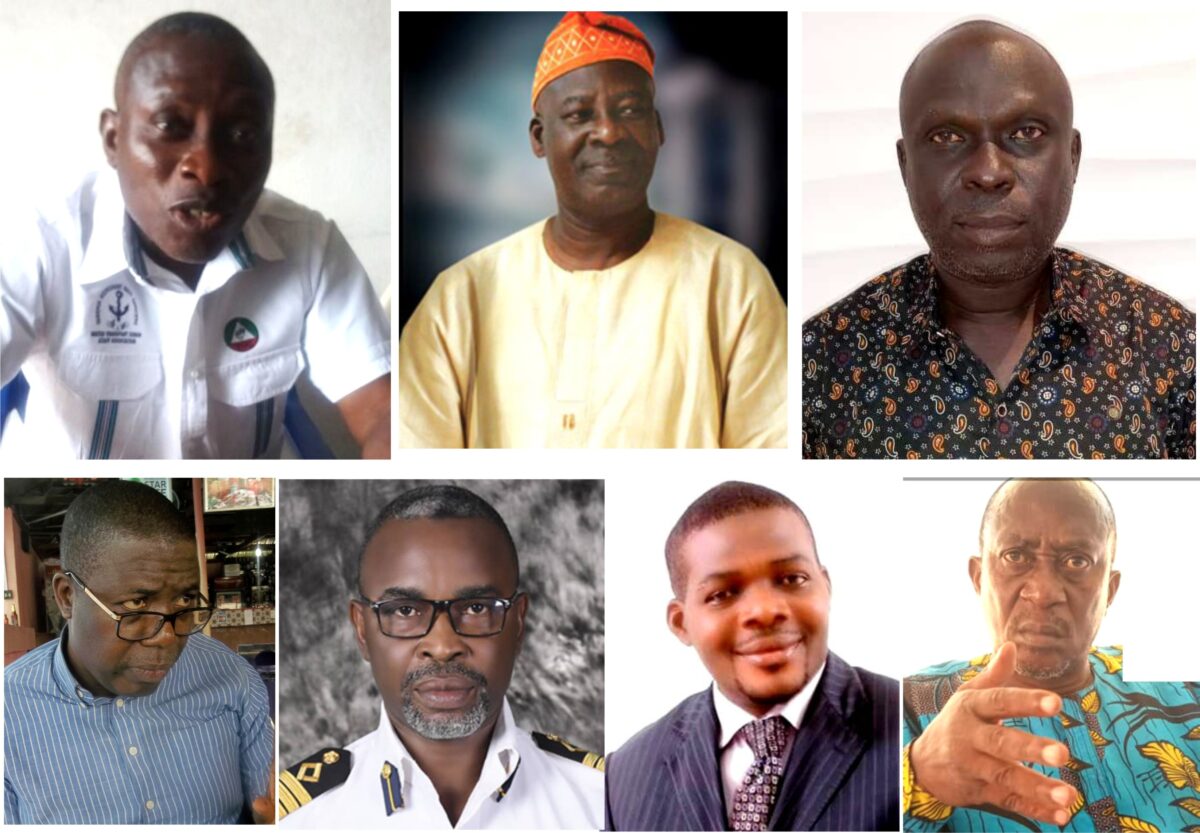 Engr. Alalade Matthew (Former President, Merchant Navy)
NIMASA is a regulatory agency. They aren't an operational agency. Let them give it to NPA. We also have the Nigerdock. If they can't give it to that one at least, they have enough slots. I don't know why everything in this country is not working. We have a floating dock but it has not been working for the past years because when they wanted to acquire it, they didn't inform the critical stakeholders. They just went and acquired it and I don't know their aim. NIMASA cannot operate it. They should give it to NPA. I don't know what argument they have but they should hands-up and give it to NPA. They are agencies in the same Ministry. I don't think NIMASA can utilize it. It is not their function. They are to regulate; which is basically another function entirely. They should give it to Nigerdock to operate it on another level so it would create employment.
Captain Ishola Adewale (Master Mariner)
There is no other recommendation different from what has been given. They are both under the Ministry of Transportation, so what is the problem? They can go ahead with a PPP arrangement. the supervising Ministry which is the Ministry of Transportation has given them a go ahead with the partnership. NPA had a floating dock but unfortunately is is no longer useful. it would be good if they revamp these crafts instead of giving it to foreign investors.
There is no big deal about these. it is not rocket science. this is just a waste of time and money. They should engage the dock so that ships can come and dry dock and they will make their money. I don't think there should be any further delay.
Captain Adetayo Saliu (Chairman, Merchant Navy Shipping Zonal Council)
When the foundation is faulty, the building will collapse unless a stringent measure is taken to strengthen the shaky foundation. They ought to have known what they wanted to do with that floating dock before they purchased it. All the same, you can still give our advice. That dock must have a tonnage which will help us know the capacity of the vessels it can take. The floating dock can be placed in Lagos so that the stakeholders can have a stake in it and seafarers too, so that revenue can be generated from it.
As we speak, people are still taking their vessels outside the country for docking. There are places they used floating docks before that they are no longer using. They can approve those jetties, so that they can put the dock to use. It can be a partnership with a private company. It can be given to some Mariners that knows what to do but they must have a proper agreement.
Captain Deji Abegunde
Ordinarily, NIMASA's job is to regulate the maritime sector, certification, and safety. That is their job. But they abandoned their own work and delved into another work entirely by procuring the floating dock. Are they still going to be the ones that will certify the job of the vessels that are being dry-docked? You can now see a conflict of interest. NIMASA is not actually to make money, but to regulate. However, they are not doing it. They want to be the ones that will do the technical job and at the same time certify the job they did and issue certificates. It is uncalled for. I have criticized it from day one. If they actually purchased the dock ignorantly, then they should organize people and privatize the dock. Perhaps NIMASA is looking for a way to make money and they inflate the price of the floating dock to make money, that is why it has been lying there doing nothing. NIMASA is going out of its official assignment.
Engineer Bob Yousuo (National President, Nigerian Merchant Navy)
In my opinion, the floating dock is not what we need now. To acquire it is one thing, maintaining it is another. You might have a project and you execute it, but when someone else comes on board it might be abandoned thereby causing wastage. We don't need wastage, we need continuity.
Comrade Ifeanyi AbelChukwu (Merchant Navy Shipping Zone)
The government is not good in running business. NIMASA should have remained a regulator that they are and have no reason going into business. But if they do, they should have gone into a PPP arrangement to bring technocrats to partner with. Nigeria has lost a lot of money because they don't have the expertise. It shows there was no plan before they got the dock with tax payers' money. if they really do have, the floating dock shouldn't have been an issue for about four years now.
My recommendation is that NIMASA should get technocrats, private entities that can run it because they can definitely not run it. They should just give the directives, issue the policies and provide the enabling environment.
Captain Thomas Kemewerigha
In the first place, what was the reason behind NIMASA getting the floating dock? There must have been series of consultation on why NIMASA needs a floating dock. Continuity is a serious issue. The DG should be proactive. The demand for dry docking vessels is very high. If he cannot do that, then he should go into partnership with a private entity like Starz who owns a floating dock as their major business. Or they float a subsidiary entity under NIMASA, and operate like a private entity for the dock to be operational. He should go back to the drawing board. The multi-billion-dollar project cannot die like that.
Kindly like us on Facebook/twitter