Oluyinka Onigbinde
Stakeholders in the nation's maritime industry have blamed policy inconsistencies, drop in importation  as well as scarcity of Forex among others,  as factors that affected the growth of the maritime sector in 2022.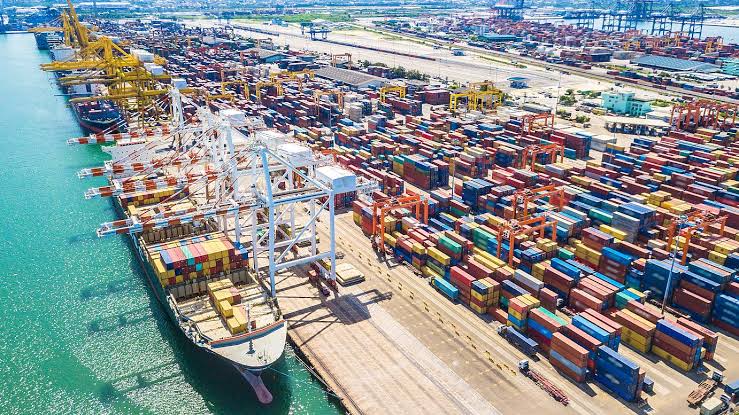 Key stakeholders in the nation's maritime industry who spoke to our correspondent, noted that rising exchange rate, dollar scarcity, incessant increase in Customs duty, and a sharp drop in importation hindered the growth of the maritime industry.
They noted that like every other year, lack of enforcement of maritime-related policies posed a huge setback for the nation's maritime sector, this is in addition to myriads of other factors ranging from poor seaport access roads, lack of holding bays and quays, inadequate truck parks, multiplicity of Customs units and extortion of importers by security agents also contributed to the downside of narratives that constrained trade facilitation at the nation's ports.
In a chat with our correspondent, the acting national President of the Association of Nigerian Licensed Customs Agents (ANLCA); Dr. Kayode Farinto, noted that the year 2022 in the maritime industry was worse than year 2021.
Farinto blamed the Nigeria Customs Service (NCS), Central Bank of Nigeria and the Ministry of Finance as being responsible for the poor performance of the sector in year 2022.
He said, "Ordinarily, we thought our level of growth and development would have been more than this in the industry.  I keep on telling everybody that we are crawling in the maritime industry, it is quite unfortunate. Until government realises this and does the needful.
"2022 was not a good year because on a monthly basis, from February our volume of import continued to drop and don't forget we have challenges with naira, viz-a-viz the role of Central Bank of Nigeria (CBN) not being consistent. We have a CBN that is always an interloper and involving itself in something that is not even its responsibility.
"We have a Ministry of Finance that is very docile, not really doing anything and above all, we have a too powerful Customs administration that nobody can control. So it not too interesting. Importers are not happy, that is why 40 per cent of them are dropping in the area of importation, and our importation continued to decline," he added.
He however noted that the nation's export is increasing. "That is what I give to this administration, if you ask me what this administration has achieved in the last eight years, I will tell you is only our exportation. Any other thing, they have not done well.
Also speaking, the President of the African Association of Professional Freight Forwarders and Logistics of Nigeria (APFFLON); Otunba Frank Ogunojemite, noted that one other factor that paralysed activities at the port was the VIN valuation policy, which was first introduced in January 2022 and which hiked the duties payable on fairly-used vehicles by more than 200 per cent and was resisted by clearing agents.
He noted that during the period, Nigerian importers lost over N200 billion in demurrage due to the VIN valuation protests by the clearing agents at the port.
APFFLON also noted the incessant collapse of Customs server as a factor that hampered trade facilitation across the nation's port and borders.
Also speaking to our correspondent, a former member of the Presidential Taskforce on the Reform of the Nigeria Customs Service; Mr Lucky Amiwero, said the maritime sector is the worst sector so far.
He stated that in the past seven years, the maritime sector has been bedevilled with a terrible setback, adding that the sector is unorganized and uncoordinated.
"The setback in the sector has pushed a lot of people out of business. If you go to the Port now, the whole place is empty. Customs do what they like. Nigerian Ports Authority (NPA) and Nigerian Shippers' Council are not left out, everybody is just doing what they like. Nothing has been achieved from the maritime sector. It is a very serious issue.
"Customs is running a system that is not backed by law. They do what they like as NPA, terminal operators, shipping companies and everybody.
"We have a maritime sector bringing poverty and unemployment into the economy. That is why if you look at the sector, it is not contributing anything into GDP," he said.
Meanwhile, a recent report sighted by our correspondent and carried out by the Nigeria project of the Maritime Anti-Corruption Network (MACN) in collaboration with the Lagos Chamber of Commerce and Industry (LCCI) revealed that Nigeria loses over $7 billion annually to inefficiency and corruption at the port.
The report said that illegal charges, rent-seeking and corrupt port officials and circumstances of excessive delay to import and export processes were some of the administrative bottlenecks responsible for such huge losses.
shippingposition
Kindly like us on Facebook/twitter