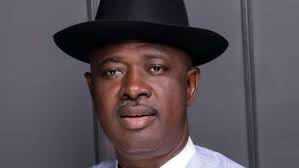 Ijaw leaders under Ijaw Elders Forum ( IEF) have called on Minister of State ( Oil ), Petroleum Resources, Mr Heineken Lokpobiri, to address environmental pollution allegedly caused by oil companies in their region.
The group made the call in a congratulatory message to the minister, jointly signed by its Chairman, Chief Bukazi Etete and Secretary, Mr Efiye Bribena in Yenagoa last week.
They appealed to the minister to bring his experience to bear in tackling the problem which appeared to have defied solutions by successive administrations.
" Use your new office to address some of the challenges faced by the Ijaw people in the oil industry and the unwholesome practices perpetuated by most oil companies in the Niger Delta that have resulted in the despoliation of our environment.
" You should ensure that the suffering of our people as a result of oil exploitation is mitigated, and some benefits truly get to the communities and people of ijaw land," it said.
They commended President Bola Tinubu for finding Lokpobiri worthy of the appointment, expressing confidence that the minister would deliver on mandate.
" Your experience spans over 24 years as Speaker, Bayelsa State House of Assembly, Senator representing Bayelsa West Senatorial District, Minister of State for Agriculture and now Minister of State for Petroleum. Congratulations.
" The Lord has been kind to you as an ijaw man to hold these high political offices over the years," they stated.