Containers lost overboard can be a serious hazard to navigation and safety at sea in general, in particular to recreational sailing vessels, fishing vessels and other small craft, as well as to the marine environment. The work of the Sub-Committee on detection and reporting of lost containers is also relevant to the Organization's work on addressing marine litter.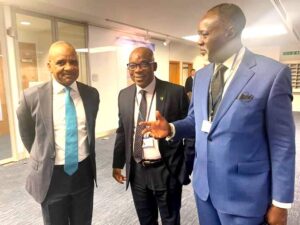 The Sub-Committee agreed draft amendments to the SOLAS and MARPOL treaties.
The draft amendments to SOLAS chapter V, on safety of navigation, will be submitted to the Maritime Safety Committee (MSC), with a view to approval by MSC 107 (spring 2023) and subsequent adoption by MSC 108 (autumn 2023). The draft amendments add new paragraphs to SOLAS chapter V Regulation 31 on Danger messages. They would require the master of every ship involved in the loss of freight container(s), shall communicate the particulars of such an incident by appropriate means without delay and to the fullest extent possible to ships in the vicinity, to the nearest coastal State, and also to the flag State. The flag State would be required to report the loss of freight containers to IMO.
Mandatory Reporting Of Lost Containers
The draft amendments also add a new paragraph to SOLAS chapter V Regulation 32 on Information required in danger messages, specifying the information to be reported, including, where available, position, number of containers, etc.
The draft amendment to the article V of protocol I of the MARPOL Convention– Provisions concerning reports on incidents involving harmful substances, under Article V on reporting procedures, would add a new paragraph to say that "In case of the loss of freight container(s), the report required by article II (1) (b) shall be made in accordance with the provisions of SOLAS regulations V/31 and V/32."
The Sub-Committee agreed that that the draft amendments should enter into force on 1 January 2026. It was agreed that the IMO Secretariat would develop the relevant module under the IMO Global Integrated Shipping Information System (GISIS) for the receipt of reports from flag States.
Information provided to the Sub-Committee by the World Shipping Council indicates that, based on their estimates, there were on average a total of 1,382 containers lost at sea each year in the 12-year period (2008-2019). There are over 6,000 containerships continuously operating on the world's seas. In 2019, the international liner shipping industry transported approximately 226 million containers, with cargo transported valued at more than US$4 trillion.
Kindly like us on Facebook/twitter