In this interview with Joshua Yousouph,  the National Public Relations Officer of Waterfront Boat Owners and Transporters Association; Chief Raymond Gold, sheds light on issues surrounding waterways transportation in Lagos.  He speaks about sundry issues too.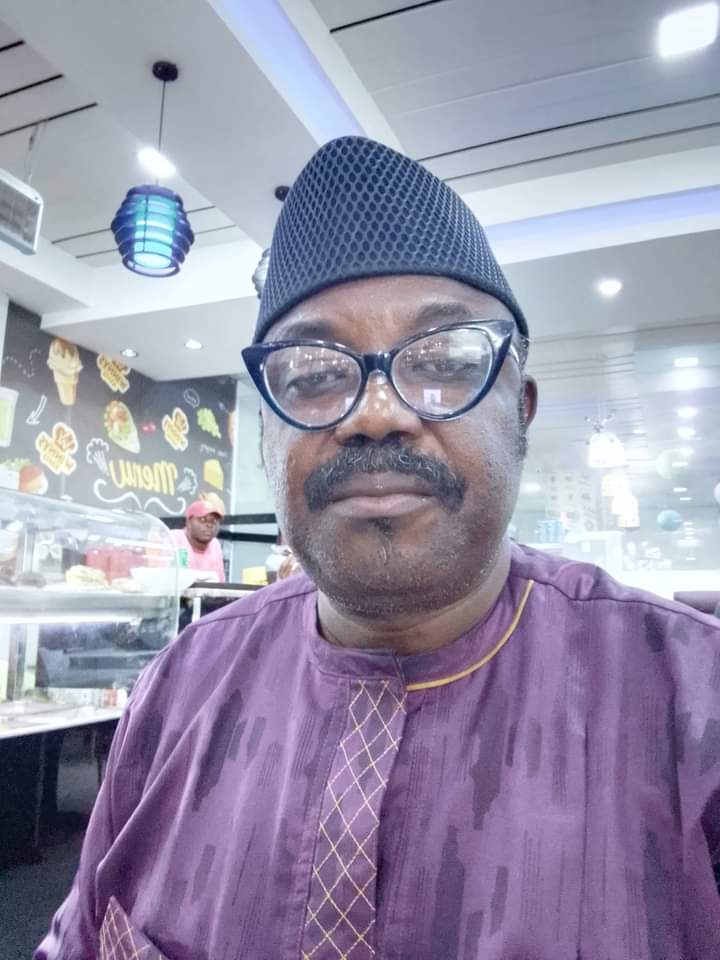 Some boat operators have complained that the operations of LAGFERRY on the waterways are creating unhealthy competition for private commercial boat operators. What is your take on this?
Competition brings growth and it is supposed to be for the benefit of the consumers. When such competition is tilted, it becomes a challenge. You know the government is almighty. After God, the next most powerful entity is the government. Expectedly what the government should do is to create a very conducive environment for business and business to flow. To create a very fair ground for competition so that at the end of the day, the consumer who pays for the service is the chief beneficiary of that competition. When there is monopoly, chances are that the consumer has no option but to stick to one. And once there is some competition there are chances that the consumer has options to choose from and will always go for the best, you know. So LAGFERRY is fine, funded by government resources. This fuel subsidy removal which had led to a hike in fuel price has created so many challenges for us. The private commercial operators operate in the informal sector and again the informal sector is where the work thrives more and we expect favorable conditions, favorable situations and good policies that will lead to a fair play to be put in place by the government.
We heard about Lagos state government's plan to give palliatives to associations of boat operators to cushion the effects of the fuel subsidy removal.
We are aware that the government announced a public reduction in transport fare on road and on water. The BRT fare was reduced by 50 percent and LAGFERRY reduced to 50 percent. Government also appealed to private transport operators; primarily those on the road, to also reduce their fare so that people can move easily in the current economic situation. When such palliatives come before now, they are applied to road transportation. We are also supporting the economy of the nation through where we operate from; that is the water transport sector. So we made it known to the government that such a palliative should also come our way and not just through the government enterprise, but through the private ones. The government listened and a forum was called where we had to make an input and every effort is being made today for private boat operators to benefit from this palliative as well. A group for all the different associations came together and we were able to draw government attention and LASWA called us to a meeting. We all met and strategized and we all agreed. So we are happy that the palliative is coming.  In the next one or two weeks we will seal this deal and it will become functional.  So that as people pay half rate through BRT and LAGFERRY using the cowry card, they will also pay the same half rate using our boats which are private commercial from the different terminals and jetties. Gradually boats will be restored back to the waterways and gradually the job loss will be restored and developed again.  The current trend today is to see how the involvement of man is eradicated as much as possible from business, so that everything could be done seamlessly. So the efforts being made is that payment will be made through the card payment which is self-accounting, self-explanatory and very transparent. So once you tap your card, the fare is reduced just like the BRT on the road and the LAGFERRY. So that technology has been deployed to the jetties to boat operators so that whatever is paid will be half of the payment and the government will make up for the other half. We are now at the final end of the strategy to ensure that this technology is applied. We are happy about that. Don't forget that this is the source of livelihood for the boat operators. The boat drivers and boat owners made an investment and they are supposed to get money. The government should support livelihood and not to kill sources of livelihood. We are happy the government is listening and exchanging this palliative to us. The truth is that we were running out of business.
What effects have the removal of the fuel subsidy had on waterways transportation?
For example, from Badagry to Liverpool, the passengers travel by boat because of the challenges on the road. But with the hike in fuel price many have disembarked from using the waterways. Many of the boat operators use petrol to power their boats, while only very few people diesel. Diesel is mainly for very heavy boats and not the ones we use for common commercial transportation. So, people were no longer taking the boats. Before  now, you will see 20, 25 to 30 boats running the Badagry to Liverpool routes, but with this fuel hike, people are no longer travelling by water because the fares became too high for them to afford or pay. It is expected. Even on the road you see that not many cars are on the road. The roads are becoming freer. The gridlock we used to see is no more there, because people are dropping their cars and taking public transport. So cars have drastically reduced on the roads. Again, people don't just move. They want to ensure they think twice before they hit the road because they now spend so much to move from one place to the other. The same applies to water. So, the boats of our boat operators are grounded. We are no more moving. About 20 or more boats move from Liverpool to Badagry on a daily basis. But at this point, we only get to load about two or three boats and that is no more interesting especially as regards to our livelihood.
There have been insinuations that boat operators are faced with double taxation from NIWA and LASWA through the use of jetties. What is your take on this?
Well, to my understanding, Lagos was at a time a federal capital territory, and so the federal government made a lot of investments in Lagos including the waterways. NIWA is the federal body concerned about the inland waterways and LASWA is settled by law because it's strictly within the Lagos waterways. In Lagos we have federal jetties; I mean NIWA-controlled jetties. We have state-controlled jetties that were built by the state government and handed over to LASWA and which LASWA has full control of. We also even have private jetties that there is no government investment of any kind whether federal or state. But don't forget that there are laws that must be obeyed. As an association, we have been trying to refrain from dabbling into this NIWA-LASWA issue. We actually try to refrain from it because we don't want to go into that. We want to restrict ourselves to what we do and follow the laws that apply. Where NIWA is concerned, we want to abide by that law and where LASWA is concerned, we also want to abide by that law. To me, if the state government builds the jetty and hands it over to LASWA, it becomes LASWA- controlled. In some ways we have signified interest to see how we can have some kind of concession arrangements and manage some of the jetties. There is this popular saying that the government has no business in doing business. Most times when the government builds these jetties and gives them to people, they are better run than through the government Ministries, Departments and Agencies (MDAs). By and large if the facility is put in place by anybody either State, Federal or individuals, and you are using that facility and you are meant to pay some landing fee and loading fee, I don't see anything wrong with that, because that facility is to be maintained. They have been there over the years and the facility must be maintained. Even when there are subventions for such purposes, the fact remains that it involves some expenses to maintain those facilities. So I don't see anything wrong with that. What I wouldn't like is what will amount to extortion. Whatever rates are being paid should be reasonable and bearable. Not that there is a kind of extortion that takes so much from people who are getting so little. That is my take on that.
Recently, there was news about associations of boat operators trying to lobby for state commissioned jetties, to see if those facilities can be handed over to them. What is the latest on that?
There is nothing new yet. We are part of that request. And I feel strongly that those facilities will be better manned when you give them to the associations who actually use them. This is because we use these facilities and manage them; we would ensure sustainability better than any other body. There is no development as regards that.
Some persons have alleged that the newly-commissioned jetties have been given to LAGFERRY?
The truth is there are areas where LAGFERRY operates normally and where they are so comfortable with a bit of challenge going there, but they are well established there. There are areas or jetties they don't even reach or get to at all. Within the mainland areas from Makoko to Ebute-Ero to Marina and I think there is a new route now from Ikorodu end to Falomo and other areas. Those are the areas they are known for. But they are not loading from Liverpool to Badagry. The government should also create space for the private operators. We are talking about livelihood here. They should not drive people into extinction. I am aware that the jetties were handed over to LASWA. LASWA is the government agency concerned about safety regulations within the Lagos waterways. That is the body that we are talking to. We are very hopeful that our request is being looked into and sooner than we expect, such will be granted.
Finally sir, stakeholders have expressed divergent views over the development of the Badagry deep seaport. Do you think we need an additional deep sea port in Lagos?
My take on this is that the more the merrier. Lagos is strategically located and shipping has its own attraction in terms of what makes importers take their cargoes to a particular port. Some of the factors include ease of doing business, distance and all. We have other seaports in the country, but Lagos has become attractive because of its location and some other factors. I don't see it as an issue. If the Deep sea port in Badagry is well developed, then I think it will be better for everybody and the country. I don't see it the other way, that it should be taken to other areas of the country. We should consider the population and the market. I am not against the Badagry Deep seapor