Chief Osuala Nwagbara is a maritime lawyer. He was the keynote speaker at the unveiling of the magazine of the Maritime Workers Union of Nigeria. He spoke with Oluyinka Onigbinde on the sidelines of the event, which held in Apapa, Lagos last week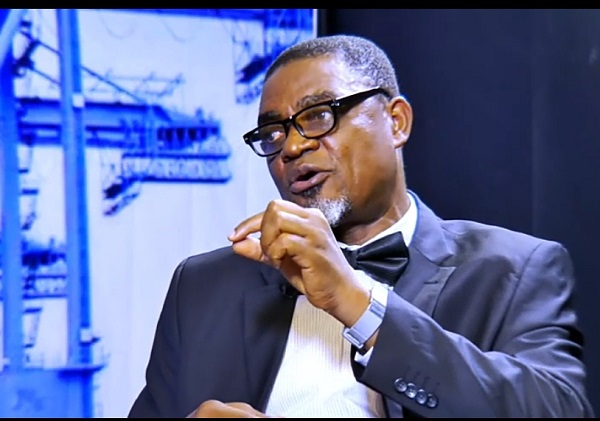 What will be the impact of the Marine and Blue Economy on maritime worker force?
It makes an opportunity available for the Maritime Workers Union of Nigerian, to really play a deeper role than just being the voice of the workers. It helps the union to have an opportunity to influence government policies to create wealth and impact on the citizenry. In my paper, you noticed where I spoke about opportunity for training and exporting manpower in the maritime sector. That goes beyond earning salary for members. Because when you train and export talents, they go beyond our shores to climes when they thrive better as key personnel and that exposes them to opportunities and technology and if they harness these opportunities and technology, they become investors also and create wealth. They look back at the Union that midwife the opportunity and empower the union to be stronger and better and enhance opportunities more and more for not only members of the Union but for Nigeria at large.  So the Blue Economy concept goes beyond giving a say to Maritime Workers Union. It helps them to make members better workers, and better drivers of the system by making them real stakeholders, if the opportunities are available.
The Union has kicked against the Port and Harbour Bill. Do you think the Bill will be for the interest of the industry irrespective of what the union is saying presently?
Unfortunately, I have not seen that Port and Harbour Bill. But in the past of which I'm sure that bill has undergone a radical change, I have requested for a copy of that, but I have not seen the new provisions. But from what I heard, it appears that the Maritime Workers Union are kicking against aspects of that bill  that gives private investors control over certain aspects of the operations of the port. If that is correct, it means that issues of job security and security of our country as a nation is also at stake. Like I have said, I have not seen a copy of that bill. But from what I heard them discuss, it appears they are opposed to it, especially on aspects that put the security of the country at risk and does not make for job security for their members.
Nigeria has closed its borders with the Niger Republic for more than three months now and some importers have lamented the great loss and have called on the government to open the land borders. What is your perspective to this?
I agree that what happened in Niger is an incident that occurred overnight. It occurred suddenly. But even at that, government should have closed the borders in a regulated manner. It is agreed that at this time, across borders, when you have a Coup d'etat in a country, a lot of security issues are involved in the movement of persons and goods. But we have Immigration Officers there. We have Nigeria Customs and indeed, all other security agencies are represented at the border. We should place the interests of our countrymen and women first in every decision we take when issues arise concerning us and any other country, and that is what is done in developed countries where decision makers place the interests of their citizens first. I believe it is wrong to continue to close that border unconditionally. Since we have border agencies like the Immigration and Customs, and indeed other security agencies that could filter the good from the bad, we should have a way of allowing Nigerians who have goods across the borders; to bring over their goods while still regulating the influx of unwanted elements and unwanted goods into our country. We can do this without harming the interest of genuine businessmen who have their goods properly documented in the country that we have a place of. So my advice is that the government should look at that situation again and take a decision that will open the border in a regulated manner to achieve cross-border movement that is legal in terms of persons and goods.
Some have argued that now that the present government is yet to renew the agreement of some of the port concessionaires, that it would be illegal for them to continue operating. What's your perspective to this? Do you think it is legal for them to continue operation without their renewal being renewed?
It is not economically right for government to allow them to operate without renewal of their concession agreements. But we also know that the government cannot close them down. The disadvantage to us is that they will be operating based on old terms and conditions and I do not think that the government will at the end of the day renew their agreements and claim arrears. It is a very remote option particularly because of the fluctuation in the economy generally. What I would advise the government is to make all the consultations the government wants to make, consult stakeholders robustly and based on the feedback of stakeholders, initiate a discussion and conclude negotiations on the new agreement the government has powers to make.
What would be your advice to the Minister of Marine and Blue Economy, because many have said that he is working at a snail pace and that they have not really seen his impact?
My advice to the Minister of Marine and Blue Economy is to institute consultation sessions with stakeholders. Let us debate the functions of his office elaborately. Carry stakeholders along, hear from stakeholders, collate their views, harmonize these views and come up with programmes and policies of the Marine and Blue Economy. One of his priorities should be training and certification of maritime and shipping industry workers and that goes beyond seafarers and dock workers. You have shipping companies; you have various players in the marine ecosystem who would benefit from the development of the blue economy in Nigeria. I have already advised that the Minister should create within the ministry, a department that will train and certify Nigerians and make them not only ready for absorption within Nigerian economy but make a provision to export this manpower to other parts of the world. The IMO had indicated some years back that by 2050 it would require lots and lots of maritime manpower and Africa is being looked up to, to fill the gaps that would be needed to be filled by 2050. So this is the time for Nigeria to debate with the programs and policies of the Marine and Blue Economy, position herself to be the prime supplier of the manpower that would be needed in the global arena as far as the Marine and Blue Economy is concerned. So this is the time. What the Philippines did was to create a government agency. We can create a department within the Marine and Blue Economy that would ensure proper training and certification of maritime and economy manpower in Nigeria. If you know the complaints that our seafarers have been making, it bothers on the quality of the training. Most of our Mariners have a Near Coastal Voyage license. They cannot operate in the international arena with a Near Coastal Voyage license. We employ foreigners here because they have unlimited license. We need to look at institutions that train and certify these seafarers and ask- who are members of the faculty in these institutions.
We need to look at what level of collaborations they have with certain institutions of training abroad that can certify Nigerians ready for employment in any part of the world because they are well-trained and certified. Such a department will ensure proper training and certifications and organize a better way of getting them abroad to work and it will give job security, better remuneration, and of course the gains are enormous for individuals and for the economy because these people will grow, train better, and from experience they come back as investors in the Marine and Blue Economy of Nigeria. By so doing, we will be managers of our own marine ecosystem resources. When we manage it ourselves, we create better opportunities for Nigerians and all of us will be better for it.