Mrs Chinyere Uromta, Acting Registrar of the Council for the Regulation of Freight Forwarding in Nigeria (CRFFN). In this interview with Oluyinka Onigbinde, she opens up on the Council's challenges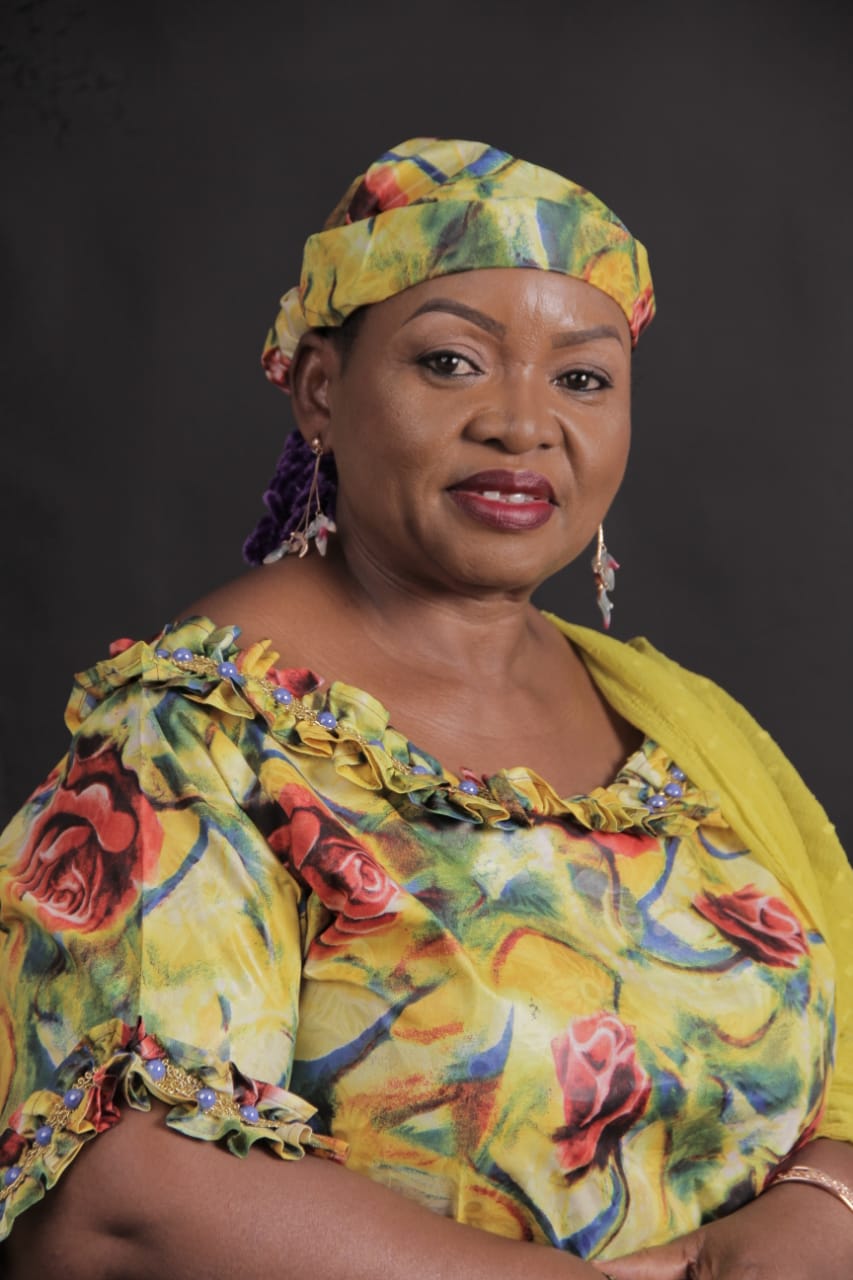 Why are you considering moving the headquarters of CRFFN to Abuja?
Over the years, we have been on it. As you can see as the Minister and Permanent Secretary came in, most of us were asked to step out, because of how large this place is. It is also worthy of note that where we are now is about the largest place. So, when you look at the video clips we played, you see an edifice built by the council. It's been over three or four years now and nobody is there. Only a few staff and liaison officers work from there. Most of the activities are done in Abuja, the FCT. The Senate, House of Representatives, Accountant General, Audit Officers; all of them are there. So most of the time you may come here and you will not see me, it is not as if I am not on duty. It has been one call ot the other. You might be coming back and the next time you are called that there's an activity to attend to. It's not wise as the spending is much, because you need to take flights and you know what the price of fuel is. So when you look at Lagos, the western zone where we are, this is where we have the seaports, the cargo airports are also here. So why are we going to Abuja? Also majority of our stakeholders, which are the freight forwarders are here. These are people we are to regulate. Then how many of them can you find in the federal capital? So there's a need for an appeal for approval. However the Honorable Minister and Permanent Secretary cannot just come and leave like that without us talking to them and justifying why we should be there. Again, it has become a matter of urgency as a result of the removal of the Council from the national budgets by January. All the money for flights and all can be saved. We are talking about administrative headquarters. Here (Lagos) should still remain operational, because the major duties and our activities are much here. So, here should have a head; that is Director of Regulation and Enforcement to oversee whatever is happening in this zone, the other one is administrative. So we are asking for two separate offices.  We are not just saying all of us should move. No, that is not our idea.
We overheard the Minister giving a clause that is not too clear to us in his response, justifying the reason for moving to Abuja. Can you please tell us what his response was?
Well, just as you rightly pointed out, you may not really understand why he said that, so also some of us. But maybe he is thinking about the transfer, fund is required to move the staff. So perhaps he might think the ministry has to aid us for proper relocation and all that. Again, he said something; if I got him right that it is all administrative and that the Permanent Secretary should look into it. If he does not have to jeopardize our work or our mandates, then why not move? He said he has seen it and finally he said that the ministry will look into it. This is because for the last two weeks, we had a one-on-one brief. That was where I spoke extensively and we had a lot of time to digest all the things we said. So that's why he agreed that he's going to look into it. If you had watched the clips also, you'll see the kind of building we are talking about. If you come here and see us, you will not believe that CRFFN can afford an edifice like that.
Is the building in Abuja fully-completed?
About 90 percent of the building has been completed and it's a source of major revenue, if we have our presence there, because we have 29 rooms. One of the buildings there is for training of freight forwarders, which is one of our mandates. We have hostels there. Any time they have their training, they can lodge there instead of going into town. As I speak, many people have been coming for the rooms during weddings. We have halls that can be used as wedding and training halls and also warehouses. So if approval could be given to us and the fund to complete the projects, we'll have a lot of money from there to run the Council as well.
The Minister talked about CRFFN becoming a revenue generating agency. Is the Council looking towards becoming a full-time revenue generating agency?
Yes, all we need is absolute support. I don't mean giving money actually because the Acts and approval have been given to the agency by the Presidency in 2019. We are empowered to collect revenue and to train. Remember our major mandate is training and we represent Nigeria in FIATA. So without CRFFN, Nigeria cannot operate in the logistic chain. There will be a lot of issues and foreign countries will not take it seriously doing business with us. We will lose. So it's a revenue generating agency. If they remove us, we may not get the money to train and professionalize the sector. So we need money. So what we are asking is that they should give us more personnel, take care of our personnel, particularly the staff salary. Every other thing the Act has mandated us to do, through the POF will be able to meet up with creating an international standard in freight forwarding, which is the main thing now.
Issues have been raised about some freight forwarders who are bent on not paying the POF. Kindly share with us the level of compliance as of today?
I really want to commend our stakeholders, it is not easy. They've been there all the while, not regulated, nobody cares, doing their business. Suddenly somebody now says they should share from their sweat. You can't just give up like that. So you must resist and if you must give up, shift ground partially. But there should be a condition for doing that and that condition should be a kind of incentive and encouragement for them to declare more and pay more. The money we are talking about is not just for the Council, it is for them and also for us to contribute to the national GDP. So ever since we started operating, they've been cooperating with us, especially the terminals at the seaports. So the Federal Ministry of Transportation in 2021, during a session at Eko Hotel called all of them and told them the need for that, they agreed and it's been coming up. But the Customs are yet to have us integrated, and have access to their portal. In aviation, plans and meetings have been ongoing with the help of our mother ministry to ensure compliance. Even in Lekki Deep Seaport, activities have been going on there. So efforts have been made and we're still be making efforts. That's why we're calling on the Honorable Minister of Transportation to continue what his predecessor did. So what we are saying is that they should allow us to relocate just for personnel. So that the money we have will be enough to sanitize and train freight forwarders so as to meet up with a FIATA standard. Otherwise, they may delist us. There was a time when such a thing happened and it didn't go well. So we don't want to be delisted. We are a government agency.
One of the recommendations you gave was for an amendment of the CRFFN Act. Is it that the Act does not take cognizance of the Council as a core mandate for freight forwarding?
Since the take-off of the activities of the council, I believe most of us must have been hearing about one or two occasions where we were dragged to court that we are not a government agency. So it's all over the place. But indeed, being established by Act 16 of the Act of Parliament is it not self-explanatory that we are a federal government agency? So why the contest? I don't really blame them because of some things that are in the Act, which now that I am here we are taking time and going back to study the Act to know more and have more insight about what we have in the Act. So what you asked has been there. By virtue of the Act, some bodies have been taking us to court. We are not professional bodies like ICAN. We are just like NPA. Just like NPA speaks to IMO, FIATA is our own body and NCAA to ICAO. That is how we are. So if the clarity is given by amending the Act, I am sure all this trouble will stop and everybody will take their rightful places.