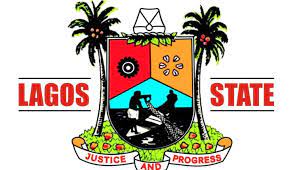 The Lagos State government on Wednesday said the proposed construction of Esslibra barge terminal/integrated logistics park in Ibeshe, Ikorodu, would create jobs, curb gridlock and boost interconnectivity.
The Permanent Secretary, Office of Environmental Services, Dr Gaji Omobolaji, said this at a stakeholders meeting on Environmental Impact Assessment (EIA) of the proposed construction of the terminal in Ikorodu, Lagos.
The meeting was organised by the Lagos State Ministry of Environment and Water Resources in conjunction with Ikorodu Local Government.
Gaji said an EIA was conducted to assess the potential impacts of the project and to put in place measures for sustainability.
He said the feedback from communities would help generate information on the likely impacts the project would have on the environment and be used for decision making.
Gaji, represented by Mrs Olapade Fumilayo, head of environmental assessment department, said public participation and opinion was important to achieving sustainable development.
"The Lagos State government that we know needs values of the citizens of the state, through the Ministry of Environment and Water Resources, to get the input of the host community on the project.
Government Warehouse Ikorodu Can Accommodate 9000 Containers – Customs
"Before forwarding the comments and recommendations back to Ministry of Environment in Abuja.
"That is why this exercise is being organised by the environmental assessment department to create awareness on the proposed project.
"It is also to note that this project when in operation, will create several opportunities for the residents and the host community. It will benefit the state and Nigeria as a whole," he said.
Chairman, Ikorodu Local Government, Mr Was in Adesina, said the project would boost commerce, increase revenue and provide job opportunities and lessen the burden of unemployment among the youth.
According to him, the project will further ensure prompt and effective transfer of goods and services and also reduce the delay and safety issues associated with evacuating goods by road.
"I am, indeed, very happy and grateful to Almighty God and the good people of Ikorodu for the constant changes and development that enveloped our community in recent times.
"However, I want to appreciate the Lagos State governor, Mr Babajide Sanwo-Olu for his excellent performance in Lagos State," he said.
Alhaji Lukmon Shonibare, Chairman Community Development Committee (CDC), Ikorodu Local Government, advised the ministry to ensure regular meeting with Ibeshe residents for more feedbacks.
Shonibare added that there were more than 43 Community Development Associations that would need to delibrate on issues bothering on safety, accident, security, among others.
NAN reports that the Esslibra Barge Terminal/Integrated logistics park is expected to provide faster evacuation, storage, transfer of imports, exports and also act as an empty return holding bay for container to/fro the Lagos ports.
Located on a parcel of land covering 7.5 hectares, it is expected to decongest the existing Apapa roads by making use of inland waterways which offers faster delivery time to the various industrial and commercial hubs in Ikorodu.
Follow us on Facebook/ twitter