Lagos State University School of Transport and Logistics has won a Volvo Educational and Research Foundation award grant of SEK500,000 (Swedish Krona — approximately 50,000 dollars).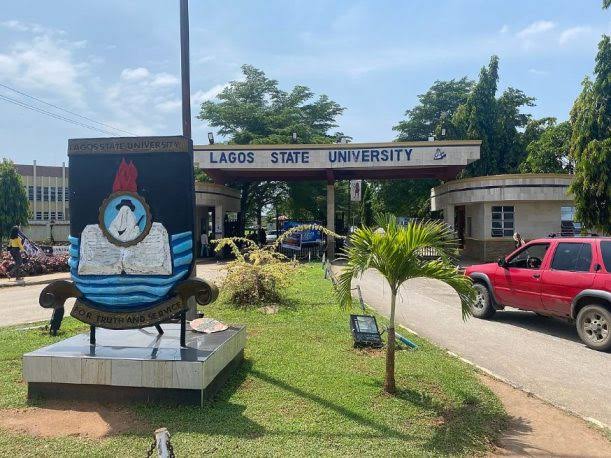 The grant is to enable it to contribute to policy guidelines on how to minimise road and water accidents in some African cities.
Prof. Samuel Odewunmi, team lead of the research and former Dean of LASU School of Transport and Logistics, made this known in a virtual press briefing on Wednesday, in Lagos.
The research topic is : "Comparative Study of Water and Road Traffic Crashes in Selected Cities in Nigeria, Ghana and Kenya".
Odewunmi said that the research proposal was submitted to Volvo Education and Research Foundation (VREF) in June 2022 to obtain the number, pattern, causes, injuries and fatalities of road and water accidents in the cities of study.
"We examined the phenomena of travel accidents on the roads and waterways of three selected cities in West and East Africa.
"Study of road traffic crashes are extensive, but studies on accidents on waterways are rarer, while cities with water bodies have urban forms with peculiar safety and environmental challenges.
"Safety policies are well formulated and communicated to enlighten citizens, but this is less so for water transportation, especially for the local boat and ferry operators mostly patronised by the urban poor.
"Hence accidents are common, with many of them unreported," he said.
Odewunmi said that their research objectives include a comparative analysis of the data among the cities and between the modes.
"It will also entail evaluation of the safety regulations, enforcement and enlightenment.
"Besides the LASU team, other Co-Researchers include Prof .Kazeem Adebiyi ,Rector, Polytechnic Ibadan and Prof Abane Albert, Dept of Geography and Regional Planning, University of Cape Coast Ghana.
"Others include Prof Gituro Wainaina, Business and Management Sciences Dept, University of Nairobi Kenya; and Prof. Karen Lucas, School of Environment, Education and Development (SEED), University of Manchester," he said.
Odewunmi said that LASU School of Transport and Logistics had become a global Centre of excellence for transport research and education.
"It has received several streams of young scholars from Ghana and South Africa for mentoring sponsored by VREF"
"We express our gratitude to VREF for continued support for research and educational development in Africa.
"The LASU School of Transport Team is profoundly grateful for the conducive environment provided by the able leadership of Prof Ibiyemi Olatunji- Bello, for research and the current pace of quantum development of LASU," he said.
shippingposition
Kindly like us on Facebook/twitter