Oluyinka Onigbinde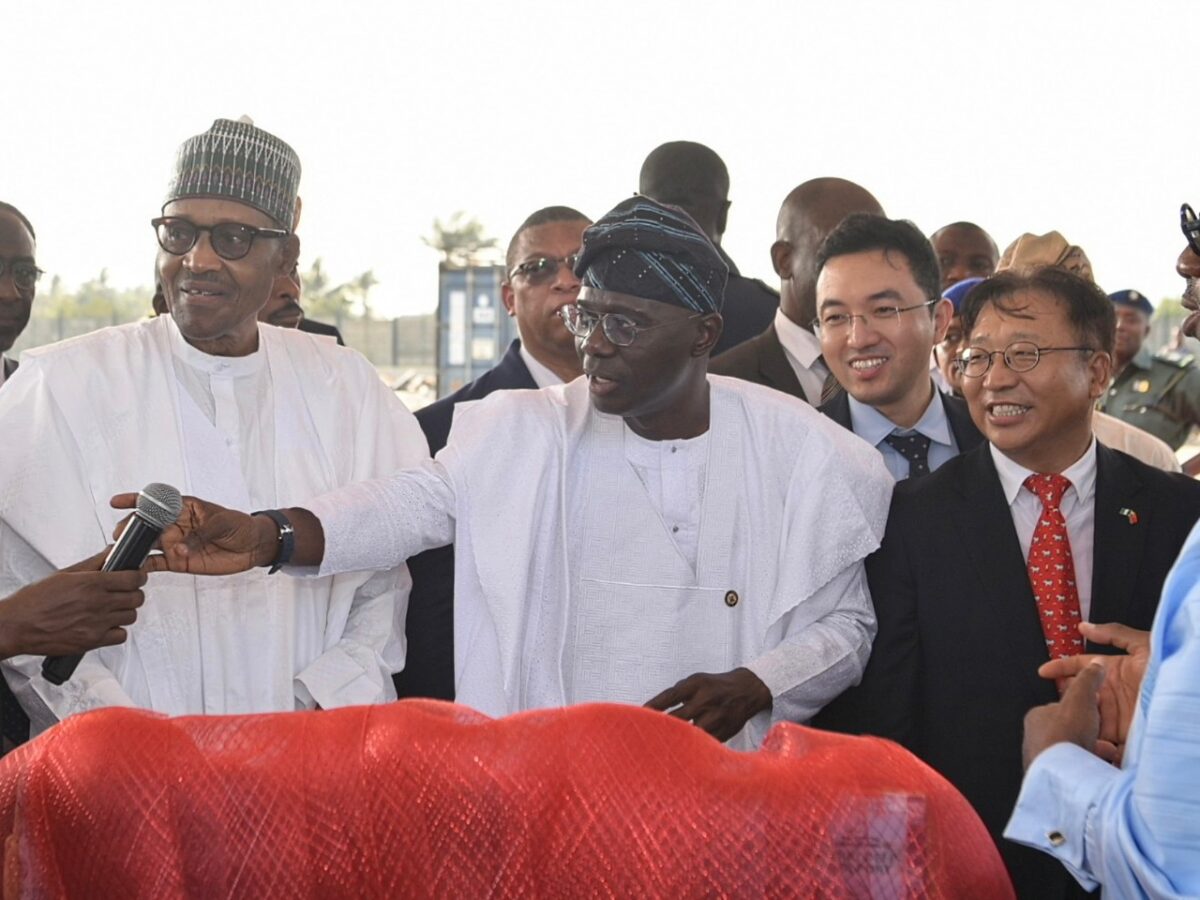 The Managing Director of Lekki Port LFTZ Enterprise Limited (LPLEL) and promoter of the Lekki Deep Sea Port, Mr. Du Ruogang, has disclosed that the  will facilitate trade volume growth for Nigeria and increase the Gross Domestic Product (GDP) as part of the macro-economic benefits of the Port to the economy.
Ruogang stated this while addressing the media during the official commissioning of Lekki Port by President Muhammadu Buhari on Monday, January 23, 2023, at the Lagos Free Zone, Ibeju Lekki, Lagos.
He noted that Lekki Port remains a game-changer that would redefine maritime activities in Nigeria and the entire West African sub-region and it is scheduled to commence operations by the end of Q1 2023.
He highlighted other benefits to include; improvement of external trade competitiveness through improved port efficiency, cost-effective port operations & services, and improved turnaround time for cargo handling and clearance, a reduction in delays in the supply of raw materials and equipment, as well as reduced costs of importations and charges such as demurrage, among others.
"With Lekki Port, Nigeria will witness a growth in maritime traffic and global trade and strengthen connectivity and capability to provide efficient and reliable services. Lekki Port, no doubt, will be a critical engine that will drive the Nigerian economy upon commencement of operations. I am equally confident that it would help to reinforce Nigeria's status as a regional maritime hub and enable many related industries to flourish", he said.
The CEO of Lekki Freeport Terminal, operated by CMA Terminals, a subsidiary of the CMA CGM Group, Mr. Denrick Moos, highlighted that in addition to its state-of-the-art infrastructures, Lekki Port will become a new generation container terminal, a game-changing infrastructure in Nigeria and West Africa.
The Port  is Nigeria's first deep sea port and is equipped with 13 quay cranes for a capacity of 2.5 million TEUs (Twenty-Foot Equivalent Units) on a 1.2 kilometre quay with a depth of 16 meters, it will operate vessels with a capacity of up to 15,000 TEUs and become one of the largest in West Africa.
Through the new container terminal at Lekki Port, the CMA CGM Group will further develop its presence in Nigeria, the continent's largest economy and population, and the most important consumer market in West Africa and will consolidate its African global shipping and logistics network.
Committed to supporting its customers' supply chains in Nigeria and West Africa with a comprehensive range of shipping and logistics solutions, the CMA CGM Group also participates in strengthening the region's logistics and ports infrastructures through significant investments as a global port operator with its subsidiary CMA Terminals.
On his part, the Chairman of Lekki Port, Mr. Biodun Dabiri, expressed profound gratitude to the President and his team for giving all the necessary backing that ensured the project came to fruition. He stressed that the Management of the Port is working round-the-clock to get the port operational soon.
"We owe a great deal of this success to the visionary leadership of President Buhari, who provided the much-needed support to make the project a reality. We are immensely grateful to President Buhari, Governor  Sanwo-Olu, and all other stakeholders for their role in the actualization of the Port. For us, we would continue to be a willing partner in the quest to achieve significant economic growth by investing in Nigeria," Dabiri said.
shippingposition
Kindly like us on Facebook/twitter