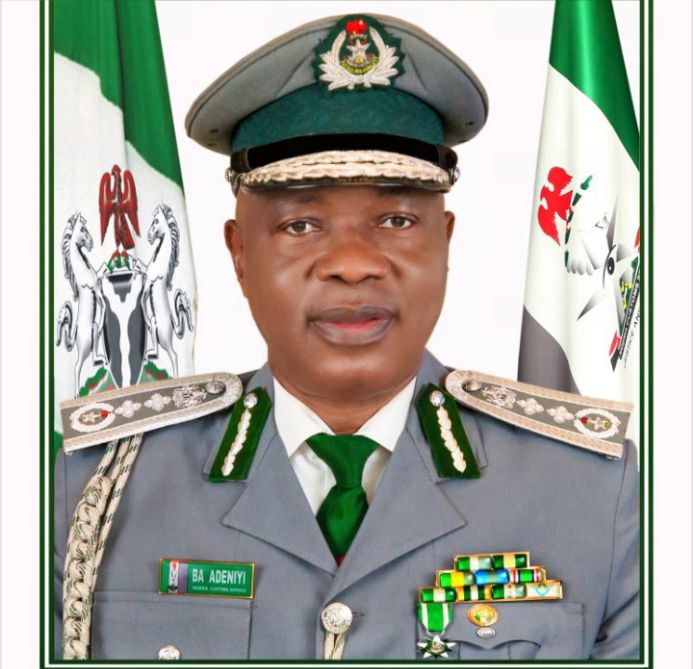 The Maritime Reporters' Association of Nigeria (MARAN) has expressed its appreciation to the Federal Government for the confirmation of Mr Adewale Bashir Adeniyi as the substantive Comptroller General of Customs.
The association says it regards this development as a significant and positive step that has eased the concerns of industry stakeholders.
In a statement signed  by Mr Godfrey Bivbere, the President of the association, following the announcement of Adeniyi's confirmation, he commended President Bola Ahmed Tinubu for reiterating that excellence should be rewarded.
Bivbere stated, "I extend my appreciation to President Bola Ahmed Tinubu for confirming CGC Adewale Adeniyi as the substantive CG of the Nigeria Customs Service. This action reaffirms the President's commitment to rewarding excellence.
"Adewale Adeniyi's appointment initially brought great excitement to the industry, and this confirmation will further motivate the CG to fulfill his mandate of enhancing trade facilitation and establishing a robust Customs Service that aligns with global standards.
"We have full confidence that the CG will be invigorated by this confirmation to excel even further in comparison to his acting capacity. Once again, we commend the President for this confirmation," read the statement.
It's worth noting that President Tinubu had announced Adeniyi as the Acting CG of Customs on June 19, 2023, leading to widespread acclaimation.
However, on Friday, October 20, 2023, Mr. Willie Bassey, Director of Information at the Office of the Secretary to the Government of the Federation, issued a statement in Abuja, announcing the confirmation.
According to the statement, the President encouraged Adeniyi to apply his extensive experience to excel in his new role.