The Maritime Reporters Association of Nigeria (MARAN) has condemned the invasion of the headquarters of Kings Communications Limited, publishers of the weekly and online specialised newspaper, MMS Plus, on Tuesday, August 10, 2021, over the medium's publication of a story deemed unpleasant by the management of the Dangote Refinery.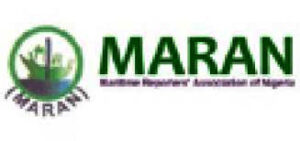 In a press statement issued and signed by the President of the association; Mr Anya Njoku, condemned the illegal breach of Kings Communications Limited head office by plain clothed men purporting to be operatives of the Nigeria Police Force (NPF) Zone Two Command, Criminal Investigation Department (CID) who disrupted the media organisation's operations for several hours that day.
He said "MARAN is filled with apprehension that the Editor of MMS Plus, Mr. Kenneth Jukpor, who is the incumbent Assistant Secretary-General of our association has been "invited" to report at the police formation, even as a number of its operatives made subtle but most vile threat that they were in possession of every information of the personnel of Kings Communications Limited and their respective family members.
"MARAN is sorely worried that the harassment of the personnel of King Communications Limited is treading the path of a resurgence of a culture of impunity against journalists in Nigeria being perpetrated by government security operatives.
MARAN however appeal to the to the Inspector-General of Police; Usman Alkali Baba to use his good offices and intercede promptly to call the erring officers to order by having them desist from further harassment of the MMS Plus team.
The association said: "MARAN is hopeful of the expeditious resolution of the issue, noting that Baba has brought a new lease of life to bear on the headship of the NPF particularly in the very critical areas of adherence to due process and stakeholder engagements in the operations of the agency.
"Incidentally, the Police chief had perfected this commendable administrative template in his days as the Assistant Inspector-General, Maritime, from where he was raised to the NPF top post.
"The press is constitutionally entrusted with informing and enlightening the society as responsible watchdogs. This right of the Press is inalienable, and any infringement on it is reprehensible and utterly condemnable of any society ascribing any semblance of civilisation to itself.
"A properly-constituted court of competent jurisdiction remains the proper channel for trying and resolving any matter in which any party, be it government, individual or corporate organisation, feeling aggrieved over whatever perceived infraction by the Press must turn to for redress. It is certainly not by resorting to the repugnancy of extra-judicial steps, as displayed by a section of a conglomerate". The statement reads.
Kindly like us on Facebook