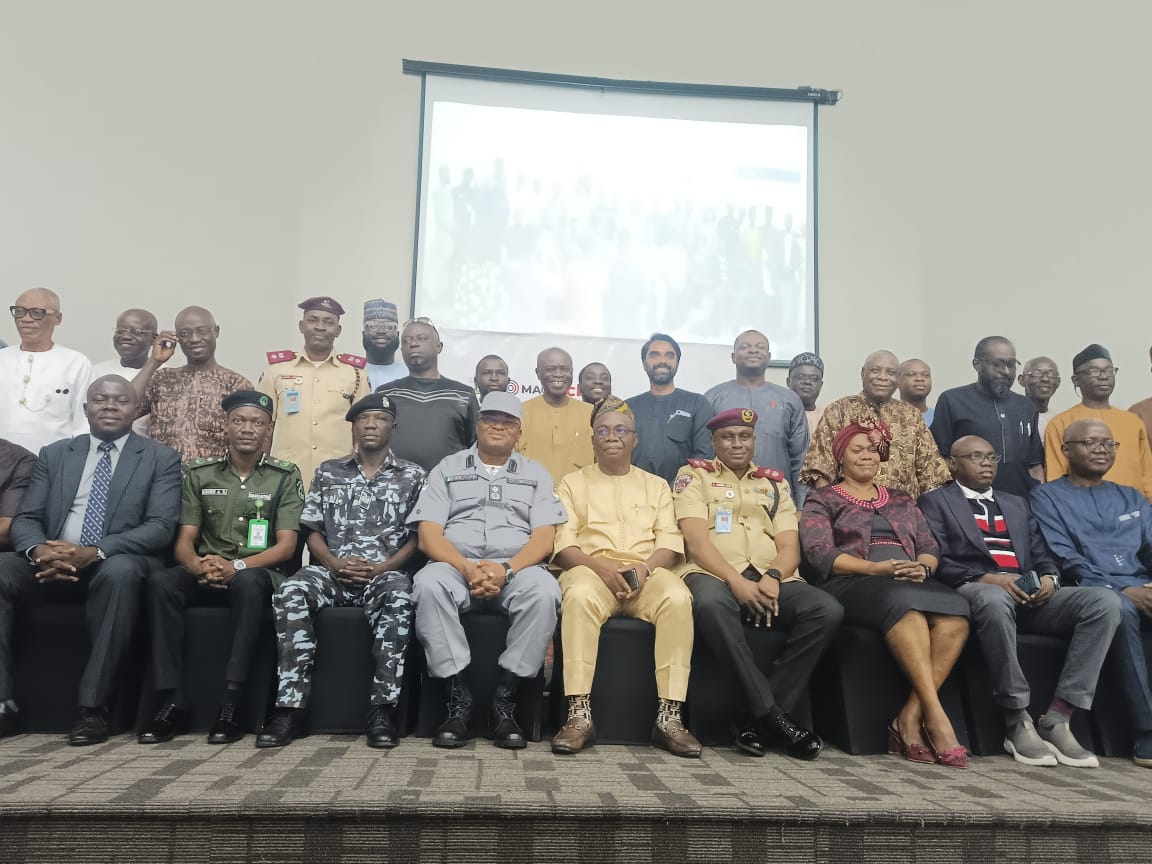 Prominent agencies and stakeholders in the maritime industry are championing the adoption of data-driven compliance as a catalyst for the transformation of Nigeria's port sector.
In the fourth compliance roundtable with the theme "A Maritime Sector Fit For Purpose: Evidence of Data Driven Compliance", which was organised by the Maritime Anti-Corruption Network (MACN) and the Convention on Business Integrity (CBi) in Lagos on Thursday, they highlighted its potentials to enhance efficiency, transparency and accountability in the ports
Giving her keynote address, the Permanent Secretary, Ministry of Marine and Blue Economy, Dr Magdalene Ajani stressed that there is no better time than now to delve into using data driven compliance to achieve a maritime sector fit for purpose.
Dr Ajani who was represented by the Ministry's Director of Maritime Services, Mr Babatunde Sule added that through relevant government agencies, Nigeria has garnered momentum to achieve a maritime sector that is fit for purpose by continuously supporting, sustaining and institutionalizing government-led reform policies that will improve compliance of Standard Operating Procedures (SOPs) in the maritime domain.
The Permanent Secretary urged all government agencies as well as other stakeholders in the industry to contribute and share knowledge on how to actively tackle corruption risks and ensure compliance-related knowledge and processes are achieved within the Port related activities.
"As a result of implementation of resolutions derived from the series of roundtable discussions, incidences of corrupt related demands in areas of vessel clearance have been reduced to the barest minimum, while port users are able to demand, track and ensure greater compliance with Standard Operating Procedures (SOPs).
"In fact, our gains are such that other countries are seeking to borrow a leaf from our port operations. It is worthy of note that, there is no better time than now to delve into using data driven compliance to achieve a maritime sector fit for purpose", she said.
The Associate Director, Maritime Anti-Corruption Network (MACN), Mr Vivek Menon while elucidating on the numerous benefits of using an evidence-based approach to embed compliance to the SOPS at the ports, noted that each port agencies should produce their compliance scorecards which will expose what variances exist between operational realities and standardised procedures and why such gaps occur.
Vivek also challenged all stakeholders to adopt more widespread compliance technology to create an evidence base for solving SOP discrepancies.
Also speaking, the Provost Anti- Corruption Academy of Nigeria (ICPC Academy), Prof Olatunde Babawale said, in addressing the challenges faced at the ports, a data-driven approach that emphasizes data gathering, analysis and response will allow ports authorities and stakeholders to collect comprehensive and accurate information about port operations, processes and performance hence, enforcing compliance and improving transparency/accountability at Nigerian ports.
Prof Babawale who was represented by Mr Bello Richard charged all ports sector organisations to start working towards using data to improve the efficiency of daily operations and decision making. According to him, using these effectively will ensure the ports become more efficient, secure and more beneficial to the Nigerian economy.
On his part, the Executive Secretary of the Nigerian Shippers Council (NSC), Hon. Emmanuel Jime maintained that in this era of rapid technological advancement, data has become the life blood of progress and innovation which has the power to transform industries and revolutionize the way businesses are being conducted..
Jime who was represented by the National Coordinator of the Port Standing Task Team (PSTT), Mr Moses Fadipe stated that compliance is not an abstract concept, but an objective that can be measured, monitored, and improved through the strategic utilization of data.
According to Jime, stakeholders through harnessing the power of data can unlock valuable insights, make informed decisions, and drive sustainable port reform.  He added that it is through data-informed decision-making approach that we can strengthen compliance and propel the sector to new heights.
"We recognize that compliance is not an abstract concept but rather an objective that can be measured, monitored, and improved through the strategic utilization of data. Data-driven compliance provides us with the means to identify areas of weakness, mitigate risks, and enhance our overall operational efficiency. It empowers us to proactively address challenges and ensure that our sector operates in a manner that is transparent, accountable, and aligned with international best practices.
"As we embark on this journey towards a data-driven maritime sector, we must acknowledge the crucial role of collaboration and stakeholder engagement. It is only through a collective effort that we can build robust data systems, establish effective monitoring mechanisms, and foster a culture of integrity. I implore each and every one of you to actively participate in this discussion, share your insights, and contribute your expertise. Together, we can create an ecosystem that supports the generation, analysis, and utilization of data for the betterment of our sector" Jime noted.
Speaking earlier in his opening speech, the Co-Founder/CEO of CBi Nigeria, Mr Soji Apampa emphasized that efficiency is the most important factor in port operations, adding that the gathering and protection of data and information will effectively help in achieving the set objectives for the creation of ports.
Apampa however noted that useful data and information can only be effectively got and recorded if all port players strictly work by the rules of the SOPs that oversee all activities carried out in and around the port corridor.