In what looked like a scene from a tragic movie, a young man climbs a pedestrian bridge at Maryland area of Lagos.
He drops a bag he is carrying on the floor and starts removing his clothes. Typical of Lagosians, pedestrians on the bridge walk past him; they do not care what he is up to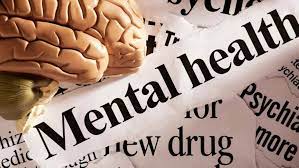 Done with his undressing and to the surprise of the onlookers, the strange young man takes a leap and flies off the bridge. He hits the BRT lane with a thud.
Fortunately, there is no oncoming vehicle. So his suicide attempt is foiled by mother luck. He is picked up by passersby and taken to hospital for treatment.
However, according to media reports, another young man, Sodiq Aremu, was not as lucky as the case cited above. Aremu had strolled towards the waterfront at Elegushi Beach, Lagos.
Before any person could say "Jack Robison'', he had jumped into the Lagoon. According to Mr Benjamin Hundeyi, the spokesman for the Police in Lagos, before rescue could come, Aremu had drowned.
Many stories such as the two case scenarios involving young working age Nigerians above have featured regularly in the nation's media in recent times.
Today, the average Nigerian worker is faced with hostile working environment, poor remuneration, spiraling inflation, family and social pressure.
These factors expose the workers to painful situations that test their patience and push them to the brink of suicide or other actions associated with mental health challenges.
Mr Adebisi Peters, a film maker in an interview with a national daily recounted how his work environment and poor income made him to suffer from depression.
"I was getting money but I did not have enough money for my production. So, I just had to continue to hustle and cater to myself, my mother, and brother; but it was more like I'm useless," he said.
According to Dr Walter Mulombo, WHO Country Representative to Nigeria (WHO) in a recent media report, globally, no fewer than 700,000 people commit suicide annually, with 77 per cent of the cases occurring in low and middle-income countries.
But mental health challenge transcends suicide. It includes anxiety disorder, psychosis, a type of mental disorder in which a sufferer can hardly differentiate the real from the imagined.
Others include bullying and physical violence disorder, eating disorder, which manifests in body image, mood disorder, otherwise known as depression, substance abuse and addiction.
According to a review by one of the national dailies, Daily Trust, there has been an upsurge in suicide especially among young people in the past 12 months leading up to the 2021 report.
The newspaper reported that no fewer than 51 persons comprising male and female took their own lives within the period. This represents an increase of 17 cases when compared to 34 recorded in 2020.
According to Prof. Taiwo Obindo, President, Association of Psychiatrists in Nigeria (APN), no fewer than 60 million Nigerians are suffering from mental illnesses.
"Only about 10 per cent of them were able to access appropriate care. We are left with more than 90 per cent who are unable to access care and this group is called the treatment gap for mental illnesses,'' Obindo said.
Most of those at the receiving end of mental health crisis in Nigeria belong in the working age population which is daily faced with the dilemma of how to meet their daily needs, in addition to other family and social pressures.
UNICEF says this is thrown up by a survey it conducted in countries across Africa and Asia for those aged between 14-24 years and 40 years and above.
"One in six young Nigerians aged 15-24 years say they often feel depressed, have little interest in doing things, or are worried, nervous or anxious," Dr Geoffrey Njoku, Communication Specialist, UNICEF Nigeria said in a statement with regards to the survey.
Similarly, about 64 per cent of Nigerian employees are at risk of burnout, a condition caused by excessive and prolonged stress, says a new report from a survey conducted by WellNewMe, a health technology company.
WellNewMe works with governments, businesses, civil society, and local communities to improve population health and reduce costs and losses associated with non-communicable diseases.
Mental health experts say unhealthy environment and poor working policies work against the mental health of Nigerian workers.
In a recent media interview, Dr Olayinka Atilola said the high unemployment rate in Nigeria has made employers of labour to create an unhealthy working environment for employees. Atitola is a consultant psychiatrist at the Lagos State University Teaching Hospital, Ikeja.
"A lot of Nigerians are employed in what we call precarious jobs and many employees work overtime and beyond the standard regulation time," Atilola said.
Psychiatrists say mental health challenges can affect employees in a number of ways including relationship with coworkers.
According to them, it could also hamper productivity and lead to loss of man hours as affected workers spend a lot of time in hospitals or other places in search of cure, care, and support.
They argue that to address the situation and save the worker from mental health challenges such as depression, the government must ensure that relevant workplace safety laws are properly enforced.
One of such laws is the Section 17 sub-section 3 Paragraph B and C of the Constitution of the Federal Republic of Nigeria 1999.
It states that: "the state shall direct its policy towards ensuring that conditions of work are just and humane, and that there are adequate facilities for leisure and for social, religious, and cultural life.".
The law further stipulates that it is the duty of the employer to ensure that "the health, safety, and welfare of all persons in employment are safeguarded and not endangered or abused."
A psychologist, Dr Yemi Atibioke, said addressing mental health problems in the country required the contribution of every stakeholder, including employers of labour, landlords, parents, other family members, and governments.
A Consultant Psychiatrist, Prof. Taiwo Sheikh, demanded more investment in mental health from government at all levels, non-governmental organisations, and the private sector.
According to him, this will guarantee the availability of quality mental health facilities and services for workers and others in need of them.
He said in addition to properly funding the existing ones, efforts should be geared towards establishing new ones to ensure that every Nigeria had access to mental healthcare and support.
"When you look at mental health programming within Nigeria, traditionally, like anywhere else in the world, it has been poorly funded over the years.
"Most states in the country do not have a functional psychiatric hospital, while our few existing psychiatric hospitals are dilapidated, and we have very few specialised cadres," he said.
Not paying due attention to the mental health of workers will only spell doom for the country. It will only be a matter of time. As counseled by Sheikh, "failure to take people's mental and emotional wellbeing seriously will lead to long-term social and economic costs to society."
Kindly like us on Facebook/twitter