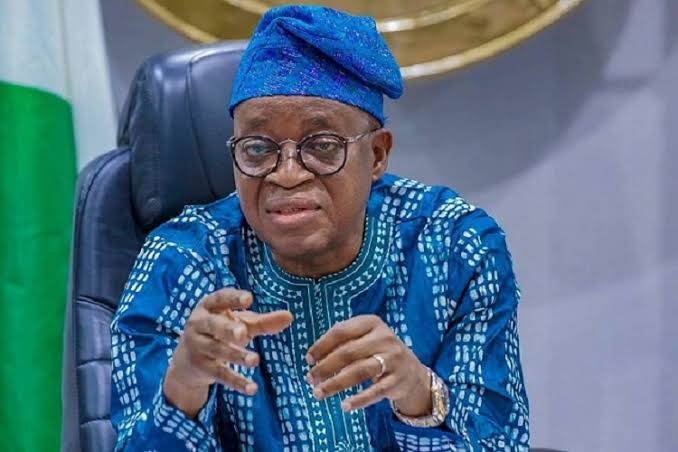 The Minister of Marine and Blue Economy, Mr Adegboyega Oyetola, has pledged to ensure that the country's waterways remain secured to boost maritime tourism.
Oyetola made the pledge during the tour of the Nigerian Maritime Administration and Safety Agency (NIMASA) in Lagos on Tuesday.
According to Oyetola, the Nigerian economy can be sustained through maritime tourism, therefore,  the need to secure the waterways.
"Nigeria has about 853km coastline which is in abundance for maritime tourism.
"The first thing is to ensure the security of our waterways, so that people will use it for transportation.
"We need to invite investors. In Kenya, there is a particular beach that contains 10,000 villas. Imagine the kind of revenue they get. I want us to be able to ensure investors  come to invest in the sector.
"Investors will not want to invest if we can't guarantee security. So, the first thing is to ensure that security of our waterways is guaranteed," he said.
The minister commended the management of NIMASA on the efforts taken so far to ensure the security of the country's waterways.
"They had done very well. I have seen the Command, Control, Communications, Computers, and Intelligence (C4i) and they have reduced the level of piracy to zero. We should sustain that.
"If we are able to encourage people to come and invest in our coastline, we will get the maximum benefit that other nations in the world are getting," he said.
Oyetola noted that fishing was also an area that should be harnessed,  urging that the youth should be encouraged to venture into it.
"We should encourage them by ensuring that we have a fishing line; we can invest in fishing trawlers and this will help our youths to be gainfully employed.
"Aside from this, the Central Bank of Nigeria data showed that billions of dollars were spent last year in importing fish.
"The irony of it all is that most of these fishes are harvested from our waters and taken to  neighbouring countries and brought back to us a canned fish.
"This is the time for us to ensure that we take control of our waterways and harness the potential that are abound there," he said.
He noted that Nigerians really look forward to the ministry harnessing the potential in the blue economy, which had been there all along, but should be done in a coordinating manner.