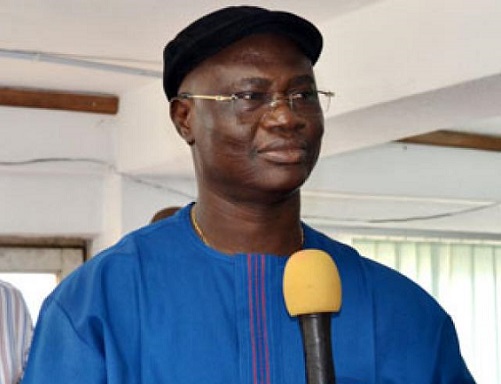 The Maritime Workers Union of Nigeria (MWUN) has extended its congratulations to the recently-appointed Ministers for the Marine and Blue Economy, Labour & Employment, and the Federal Capital Territory (FCT).
The leadership of the MWUN, headed by Com. Adewale Adeyanju, expressed their optimism for a promising future under the guidance of these new ministers. This is according to a press statement issued by the union on Wednesday.
The union while congratulating the Minister of Marine & Blue Economy, said Adegboyega Isiaka Oyetola is known for his exemplary tenure as the former Executive Governor of Osun State,
The union said Oyetola's appointment to this new ministry highlights his commitment to development and transparency.
The MWUN stated that his experience and dedication will play a pivotal role in elevating the Marine & Blue Economy Ministry to a position of prominence, contributing significantly to the nation's economic growth.
Similarly, Senator Saidu Ahmed Alkali, the newly-appointed Minister of Transportation, also received accolades from the MWUN.
The union said his prior service as the Commissioner of Information in Gombe State earned him a reputation for effective communication and progressive governance.
The union said his appointment is a reflection of his merit, while anticipating his valuable contributions to the transportation sector.
MWUN while also congratulating the new Minister for Labour & Employment, Dr. Simon Lalong, former Executive Governor of Plateau State, said that  given his track record of achievements in Plateau State, Lalong's appointment underscores his capability to address the nation's pressing unemployment issues.
The union expressed confidence in his ability to lead the Employment & Labour Ministry with the aim of improving citizens' lives.
The union also commended the appointment of Barrister Ezenwo Nyesom Wike as the Minister of Federal Capital Territory, stating that  having left an indelible mark as the former Governor of Rivers State, Wike's vision for aesthetic transformation aligns well with his mission to enhance the FCT's development and appearance.
The MWUN leadership reiterates its unwavering support for the appointed ministers, pledging to stand by them as they work towards advancing their respective sectors.