The President General, MWUN, Comrade Adewale Adeyanju has urged the Federal Government to retain the current crop of terminal operators working in the port describing them as lovers of workers.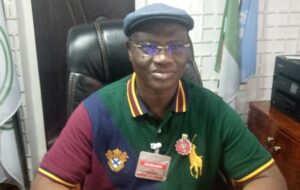 Adeyanju made the plea in a chat with newsmen in Lagos last week, even as he argued that it is better to work with the current terminal operators whom he said that the MWUN had come to know and understand better than to bring in new ones whose character and acumen they could not vouch for.
"So, we still insist that these present terminal operators are lovers of workers, they have already done what I think is best of them as employers of labour. So, we don't have any course to disagree or say that government is going to remove them or that government is going to retain them. Our fear is, don't bring somebody that will turn the bolt upside down. Let us continue with the old wife that we know all her character and those husbands that we know their character. That is the mindset of the union.
"We are not saying government should not review the operations of the terminal operators, but we are saying that they should allow peace to reign in the industry because from 2006 till date, we can say that there is element of improvement in terminal operations", he said.
Justifying the position of the MWUN, Adeyanju said, "the dockworkers, over the years didn't have conditions of service, it was when the terminal operators came in that we were able to have conditions of service for dockworkers, improving their welfare package and every two years, we go on Collective Bargaining Agreement with the terminal operators midwife by the Nigerian Ports Authority and NIMASA".
"So, we are not going to entertain any fear because the CBA is very clear. Anyone of them that is leaving today, before you leave, you must follow what is inside the CBA that we all agreed with all the terminal operators and the government", he said.
Kindly like us on Facebook