The newly-inaugurated 100% Compliance Response Team of the National Association Of Government Approved Freight Forwarders (NAGAFF) has vowed to expose and shame non-compliance government agencies operating in the Maritime industry.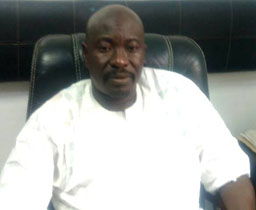 The team made this assertion during a courtesy visit to the National Coordinator of the 100% compliance team, Alhaji Tanko Ibrahim at the 100% compliance team office in Lagos yesterday.
Speaking, the Chairman of the response team; Mr Emma Agunbaze, said that many Nigerians have lost their investment due to non-compliance, even on the part of the government agencies even as he vowed that the response team will leave no stone unturned in ensuring that both freight forwarders and government agencies comply with rules and regulations.
He noted that non- compliance in the system is what has led to the bastardization of the system adding that almost all terminal operators have fallen short of compliance.
He however assured that henceforth the industry will witness a new force as the response team is ready to deal with cabals and expose government agencies who have fallen short of standards.
Speaking earlier, the National Coordinator of the 100% compliance team, Alhaji Tanko Ibrahim, informed that the response team will work hand in hand with the 100% compliance while disputing claims that the response team was set up to checkmate his activities.
He informed that he personally requested that there should be a compliance team from the headquarters which was why the founder decided to set up the response team, he described NAGAFF as one big family that work together as one.
Tanko also commended the Nigeria Customs Service (NCS) for her swift response to set up a committee that will examine the standard of the bonded terminals in the country.
He said the committee is headed by no nonsense personality who will give exact report of the state of the bonded terminals.
Tanko further said following the assessment of the committee, the compliance team will still go back to the terminals to give on sight assessment of the terminals while also threatening to expose those behind the issuance of license to bonded terminals below standards.
He informed that over 60% terminals in the country are below standard operating without forklifts and other equipment.
Kindly like us on Facebook