The National Association of Government Approved Freight Forwarders (NAGAFF) has inaugurated its 6th President and executives.
Speaking at the inauguration on Monday, the founder of NAGAFF, Dr Boniface Aniebonam urged the newly inaugurated President Mr. Tochukwu Ezisi to make policy directives that would move the association forward.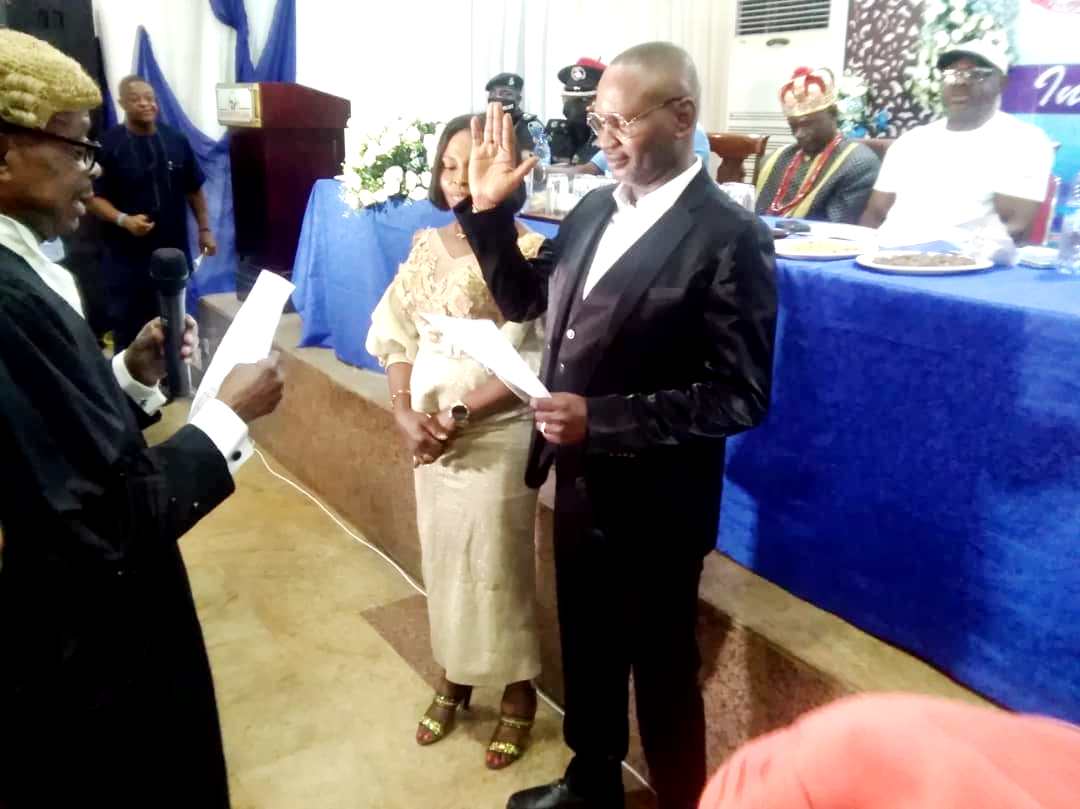 Aniebonam while speaking said the inauguration of the new executives headed by the National President, Mr Tochukwu Ezisi, urged them to take good decisions that will benefit members of the association.
He said: "The progress of freight forwarding has just started with the new executives, and it is a good thing to see the Association of Nigerian Licensed Customs Agent (ANLCA) and NAGAFF sitting side by side, coming together to decide on the way forward.
"This inauguration signifies that all the agents of destruction for the past 20 years that wants to see the downfall of the associations have failed and so the need to be one," he said.
He urged Ezisi as a leader, to ensure changes in ways things are being done as when being appointed, capacity building, contact getting and integrity were seen on him.
On the issue of relationship between freight forwarders and agencies of government, Aniebonam stated that members should not go to equity with dirty hands, noting that they should lean on the part of the law.
"Don't hide under the association to do what is contrary, as when caught, no one will come to stand for you," he said.
Speaking earlier, the Board Chairman of NAGAFF, Mr Chidiebere Enelamah, assured Ezisi of the board's continuous support considering his humanitarian tendencies and zeal to achieving results in every venture you engage on.
"Ezisi's character is well-known and appreciated by overwhelming percentage of our teaming members and hence the voice vote that saw him emerging as the sixth president of our association," he said.
He urged him while piloting the affairs of the association, to be guided by facts as old issues and thoughts of patterns would constantly try to reestablish control over him.
In her goodwill message, Customs Assistant Comptroller General; Modupe Aremu urged the new executives of NAGAFF to keep the flag flying and work with integrity abiding with the extant laws of the operation.
"We cannot do without each other so there is need for improved synergy bso that operations will be done smoothly," she said.
Speaking also, President of Association of Nigerian Licensed Customs Agent(ANLCA); Mr Tony Nwabunike, assured that he would work with Ezisi to put a strategy that would work for the entire freight forwarders in the maritime industry.
"I am here with mixed feelings, because of what you will face as you take mantle of leadership but I assure you that I will work with you to ensure we reclaim our mantle of mandate from government," he said.
Giving his inaugural speech, the new National President, NAGAFF Chief Tochukwu Ezisi, noted that the hallmark of his administration would be constructive engagement with heads of major regulatory agencies to ensure better synergy with NAGAFF.
He pledged that with members' support, his administration would ensure NAGAFF key into a good health insurance scheme that would be beneficial to all financial members.
"Considering our numerical strength, I will negotiate a favorable deal with a health insurance policy provider for good product that will be of benefits to members.
"We shall also institute a comprehensive health insurance scheme and establish a medical health fund to help deserving members subscribe to the scheme," he said.
He assured that his administration would work with leadership of various branches of NAGAFF and establish working relationship with good hospitals across Nigeria to agree on discounts on bills for members while also pleading for oneness amongst the freight forwarders
Kindly like us on Facebook