The National Association of Government Approved Freight Forwarders (NAGAFF), has inaugurated a five-member Headquarters Compliance Response Team to further synergise and strengthen the existing Compliance Team in other to ensure 100 percent Compliance at corridors of the ports and safeguarding of investments.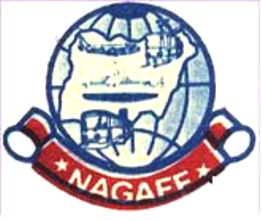 Speaking at the inaugural ceremony of the team at the NAGAFF headquarters in Lagos, Dr. Boniface Aniebonam, the founder of the association emphasized that the Compliance Response Team was created for the purpose of supporting and collaborating with the Nigerian Customs Service (NCS) as the lead agency and other government agencies in the port in ensuring trade facilitation through honest declaration of cargoes and full compliance to the laws at all levels of the ports.
Aniebonam said the major operations of the team will center on filing reports and petitions against any form of non-compliance or infractions to appropriate quarters for swift action. "The Compliance Team of NAGAFF has just simply come to add value to port operations and the economy of the nation", he noted.
"We are not relenting in our efforts in informing and educating people on compliance because that is how we can get it right. We will continue to do our best in matters of advocacy. Tanko (Ibrahim) has done a tremendous work and he is still doing. The headquarters compliance Team under my Watch is not against the Tanko-Led team but more of "documentary" so that there will be a follow up on their efforts.
"Our activities will be more on education and enlightenment. Subsequently we will be educating people on matters of compliance, so that they do not lose their investments unnecessarily. Everything the team will be doing from the headquarters will be in writing to the appropriate quarters for swift intervention on issues" Aniebonam said.
Also speaking, the NAGAFF Chairman, Board of Trustees, Chidiebere Enelamah reiterated the mandate of the Compliance team, even as he stated that the Headquarters Compliance Team is domiciled in the Office the Founder. He however charged the Team to collaborate with the Zonal Compliance team and other agencies to ensure they achieve their mandate.
The Chairman of the NAGAFF Headquarters Compliance Response Team, Rev. Emmanuel Agubanze pledged the team's unalloyed loyalty and promised to efficiently carry out the mandate given to the team.
The members inaugurated into the team include: Rev. Emmanuel Agubanze, Ignatius Nwachukwu, Melody Obehi, Francis Omotoso, an Chief Simeon Olua.
Kindly like us on Facebook