The National Association of Government Approved Freight Forwarders (NAGAFF), has pardoned its former National President, Chief Eugene Nweke. This is even as his pictures and name have been restored to the Association's Hall of Fame and freight forwarders register respectively.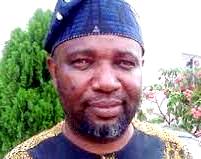 Shipping Position Daily recalls that the association had earlier declared its two former National President, Persona Non Grata in all its facilities. The affected former National Presidents are: Chief Eugene Nweke and Chief Increase Uche.
This decision to pardon Nweke was reached at the first meeting of the new National Executive Council (NEC) held at the Association's National Headquarters in Lagos.
A statement issued earlier had disclosed that, having reviewed the activities of the two former Presidents in the recent past and concluded that they have exhibited behaviours which amounted to gross anti-association activities.
"Consequently, the NEC directed that their names be removed from the Association's register while their photographs are no more to be displayed in any of its offices. Accordingly, both of them are not to enjoy the title of ex-President of NAGAFF any longer when addressing them anywhere. The NEC also passed a resolution that their decision shall stand except the Founder Dr. Boniface Okechukwu Aniebonam finds good reasons to grant them pardon", the earlier statement added.
But, speaking at the NAGAFF headquarters on Thursday, the Founder of the Association, Dr. Boniface Aniebonam noted that Chief Eugene Nweke had come to apologise for his past misconducts against the association and he has been pardoned.
He however ordered the return of the pictures and name of Chief Eugene Nweke to the Association's Hall of Fame and Freight Forwarders register respectively.
In his words: "Two days ago, the current President of NAGAFF came to my house with Dr. Eugene Nweke and the subject matter of the visit had to do with an apology. Dr. Eugene Nweke has apologised for what ever must have happened and he has promised to be law abiding. As we make progress, I therefore state that Eugene Nweke has been pardoned. We are returning his pictures to the Hall of Fame and his name to the register of freight forwarders captioned by NAGAFF" Aniebonam said.
Aniebonam noted that the removal of one's name and declaration as Persona Non-Grata has an everlasting effect on such individual until it is reversed. He however called for prayers on behalf of other former National President, Chief Increase Uche to have a rethink and take a cue from his predecessor by making peace with the association.
Kindly like us on Facebook