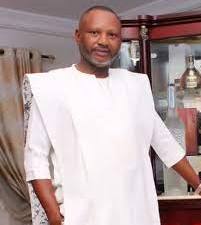 President of the National Association of Government Approved Freight Forwarders (NAGAFF), Chief Tochukwu Ezisi, has congratulated Chief Emenike Nwokeoji, and the newly-elected National Executive Council Members (NECOM) of Association of Nigeria Licensed Customs Agents (ANLCA).
Chief Ezisi urged the new executives to consider their victory as a call to serve the freight forwarders within the industry.
In the spirit of unity and cooperation, Chief Tochukwu Ezisi and NAGAFF express their commitment to working closely with Chief Nwokeoji and ANLCA, stating that both  organizations share common objectives, including advocating for members' interests, promoting professionalism within the industry, and pursuing regulatory reforms to enhance customs and logistics operations in Nigeria.
He said: "I believe that your tenure as President of ANLCA will usher in a new era of collaboration, innovation, and growth within our industry. It is my hope that we can work closely together to address pressing issues facing our sector, such as regulatory reforms, trade facilitation, and enhancing professionalism among our members.
"I also look forward to continued cooperation between NAGAFF and ANLCA as we strive to promote the interests of our respective organizations and the broader customs and logistics community. Together, we can make significant strides in advancing the goals and aspirations of our members.
"Once again, congratulations on your well-deserved victory, and I wish you every success as you assume your new responsibilities as President of ANLCA. Please know that you have my full support and that of NAGAFF as you embark on this important leadership journey." he said.