Even though President Muhammadu Buhari had declined assent, the Chairman, Nigerian Ports Consultative Council (NPCC); Otunba Kunle Folarin has raised hope that the National Transport Commission (NTC) will still come to be.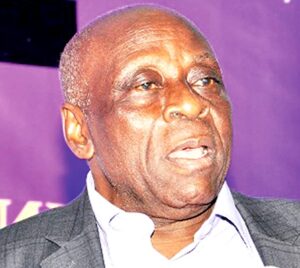 Otunba Folarin told our correspondent last week in Lagos that, the NTC is essentially to regulate how the maritime space is being managed.
According to him, the quantum of cargoes that are imported and exported annually and the divergence of stakeholders who operate in the Nigerian maritime space require the intervention of a neutral body.
The National Transport Commission (NTC) Bill, which was worked on by the National Assembly, was sent back by the President Muhammadu Buhari on three grounds including the removal of safety issues because the bill is purely economic regulations.
Secondly, the President said that the royalty to be paid to the commission as source of funds which was pegged at 10 percent should be reduced to five percent.
Thirdly, Buhari also asked the National Assembly to look at the freight stabilisation fee, which was put at three percent to be reduced to one percent just like it is in the Nigerian Shippers Council (NSC) Act.
But, harping on the need to bring back the NTC Bill, Otunba Folarin told Shipping Position Daily that "Nigerian has a cargo throughput of over 100 Million metric tonnes per annum, over 2Million TEUs of containerised cargo, Nigeria is an import–dependent economy", and that stakeholders in this are large.
He argued that because of this, there must be regulation of the process and the way things are done. "For example, there must be interconnectivity among all the stakeholders, there must be a port community system that links all the stakeholders and key actors in the port space together".
He added that "activities of these players must be regulated according to known principles, particularly the issue of tariffs, port costs, port charges and also the quality of services that are being rendered".
According to him, it is the National Transport Commission that is expected to occupy that space, especially when it concerns balancing the cost of service and the quality of service.
On the issue of overlapping functions in the NTC Bill, the PCC chairman said there was nothing new in that.
He said the Bill would address that and that, "even when you have overlapping mandate, once a function has been performed by a member of the port community system, it is taken as done, it should not be repeated, it should not be duplicated or cost the importer or exporter any more money".
He also expressed optimism that, the birthing of National Transport Commission (NTC) is a matter of time.