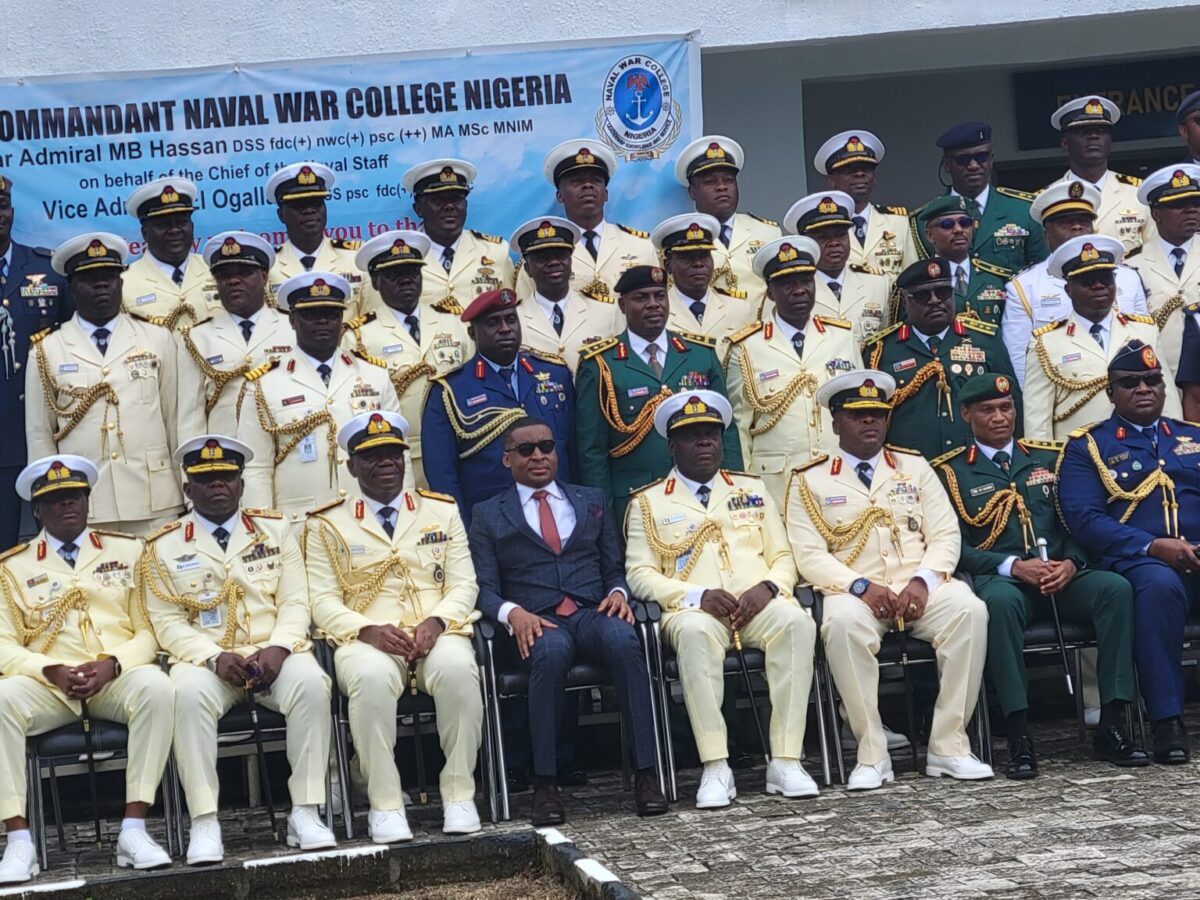 The Chief of Naval Staff, Vice Adm. Emmanuel Ogala, says the current security challenges are not peculiar to Nigeria but a global concern requiring new strategies to contain.
Ogala who spoke during the graduation of participants of Naval Warfare Course 7 in Calabar, said current insecurity around the globe was borne out of inimical actions of state and non-state actors aiming to destabilise sovereign nations.
He said it was crucial for sovereign nations to evolve long term and robust strategies towards conducting regular operations to contain the threats.
The CNS said that the Nigerian Armed Forces have been engaged in different operations across the six geopolitical zones of the country.
"The armed forces are working tirelessly to curb the security challenges in various parts of the country.
"We are tackling insurgency in the North-East, banditry and kidnappings in the North-West and secessionist agitations in the South-East," he said.
Ogala saluted the courage and efforts of the of the security forces in the fight against insecurity nationwide.
"We have made significant contributions towards enhancing national security both in the nation's maritime domain and the hinterlands," he added.
He congratulated the course participants and urged them to remain alive to their core responsibility of tackling insecurity in the nation's territorial waters.
"We expect you to effectively apply the knowledge and skills you have acquired during this course, especially in planning and conducting operations in the maritime environment.
"This is one of the reasons for exposing you to the command and leadership roles at the operational level of warfare," the CNS said.
In his address, the Commander, Naval War College, Rear Adm. Mustapha Hassan, said 22 officers participated in the course, including a Captain from the Cameroonian Navy.
Hassan said that so far, 97 officers had participated in the course since it was introduced by the college in 2017.
The commander explained that the Nigerian Naval War College was established to bridge command, leadership and management gaps in naval officers' career progression.
He added that it was also to serve as centre of excellence in naval, joint military operations and maritime security studies.
The Governor of Cross River, Mr Bassey Otu commended the commitment of the college towards the provision of leadership and management training for naval officers.
Represented by his deputy, Mr Peter Peter Odey, the governor pledged that the state government would continue to support the activities of the college.