Oluyinka Onigbinde
The National Drug Law Enforcement Agency (NDLEA) in collaboration with the African Association of Professional Freight Forwarders and Logistics of Nigeria (APFFLON) has sensitized clearing agents in Lagos against the dangers of drugs abuse, importation and trafficking.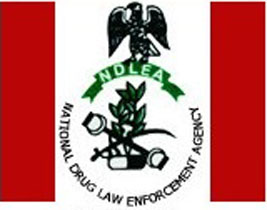 Speaking at a one-day sensitization programme with the theme: "War against Drug Abuse and Trafficking, the role of Freight Forwarders", organized for freight forwarders at the Lagos Airport on Thursday, Usman Ali, Commander of Narcotics, Murtala Muhammed International Airport Lagos urged freight forwarders to always endeavor to have full details and knowledge of their importers and exporters through the "Know Your Customer" (KYC) system platform.
Ali said that this is necessary to trail and apprehend real culprits when any consignment is found liable of hard drugs. According to him, this will address the exploitation of freight forwarders in cases of drug trafficking.
Ali also disclosed that in 2022, the NDLEA has prosecuted 29 people at the MMIA airport alone, and that it has arrested over 50 suspects. Going by the United Nations statistics report, he also added that over 14million Nigerians are engage in drugs abuse, describing it as a very worrisome situation.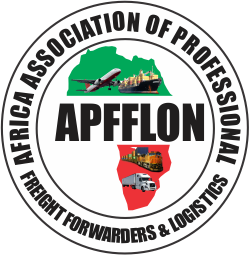 "If something urgent is not done, the future generation we are talking about, the future generation we are yearning for might not be there. We have to ensure that all hands are on deck to ensure that we stem the tide.
"The process of importation and exportation Involves several legalities and that is where Freight Forwarders, regulatory institutions and Law enforcements interface.
"It is in this regard that the NDLEA law is very explicit in that once you present a cargo for examination and illicit substances are discovered inside, the presenter of such a cargo stands liable to be charged for possession, unless proven otherwise, which is why you must endeavour to do your 'KYC', so that there can be a trail to follow to catch the real culprits that are fond of exploiting your members.
"I believe that if we adhere to suggestions given here today. you all will become better informed in carrying out your legitimate business without being made easy prey to drug traffickers" he told the freight forwarders
Also speaking representative of the Customs Area Controller, MMIA Command, Mr E.A Ibok noted that freight forwarders are very serious integral part of cargo clearance procedure.
He however charged freight forwarders, saying, "when you come out from your house, you are a family man looking for your daily bread, as a freight forwarder, you are licensed to facilitate cargo clearance, you are not supposed to transact business by the road side.
"When you get airway bill, ensure that you know the importer and the consignee, do your homework very carefully"
In a paper presentation titled; The NDLEA Enabling Act: Implications for Freight Forwarders, Mr Augustine Nwagu, Principal Staff Officer, Prosecution and legal services of NDLEA MMIA Command said part of the obligation of the agency is to detect consignments suspected of containing narcotic drugs and psychotropic substances coming into or out of a customs area.
He said NDLEA is working in collaboration with the Nigerian Customs Service in monitoring the movement of goods and persons in any customs area, and searching cargoes, both incoming and outgoing vessels, as well as aircraft and vehicles.
Nwagu said anyone who imports, manufactures, produces, processes, plants or grows drugs in liable of life imprisonment.
In the same vein, anyone who exports, transports or otherwise traffics in drugs is equally liable to life imprisonment.
"The most important thing for you to do avoid running foul of the law is to be vigilant. Know Your Customer and make sure that any cargo brought to you must be searched in the presence of your customer" he urged the freight forwarders.
In his welcome address, Chairman of APFFLON at Murtala Muhammed Airport chapter; Mr Victor Akorede Shotayo noted that the seminar could not have come at a better time than now, when the scourge of fake drugs and their trafficking across local and international boarders are on the increase.
"Not many people can discountenance the evil effects of drugs, the trafficking, the stigma (bad name) on our nation, and the frequent fracas between the law enforcement agencies and logistics' handlers.
"Some of the scenarios are just too ugly and painful to recount. There is therefore, a need for a forum as this for interaction and greater understanding across boards.
"This seminar is one of the deliberate efforts by NDLEA in partnership with APFFLON-MMA Ikeja, at building the capacity of Freight for effective and professional towards ridding the country of drug trafficking and its evil effects" the APFFLON chairman stated
Kindly like us on Facebook/twitter