The Nigeria Export Promotion Council is targeting to generate a minimum of 30 billion dollars from non-oil exports annually as revenue.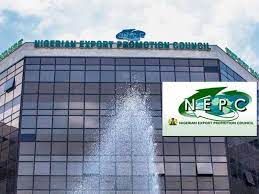 NEPC Trade Promotion Advisor; Bello Noma stated this when he led his colleagues on a sensitisation visit to the News Agency of Nigeria (NAN) in Jos.
Noma said that Nigeria is blessed with abundant non-oil resources in each state of the federation waiting to be harnessed.
The trade promotion advisor said that the NEPC under the leadership Dr Ezra Yakusak had develop a policy plan to boost the non-oil sector.
He added that the plan was to ensure that in an event that the price of crude oil crashed, the country would have shock absorbers.
"We have a plan known as zero oil plan and we have identified 11 strategic products that will supply Nigeria with sufficient foreign exchange, known as 11 products.
"We have category A of the 11 products as well as category B of the 11 products.
"These products will be able to supply Nigeria with 30 billion dollars every year when we scale up production," he said.
He pointed out that each state of the federation "has unique product under NEPC's one state, one product policy to focus on".
The trade promotion advisor said that when they upscaled production, the nation would be able to realise one billion dollars in each state of federation.
"When you look at the statistics of non-oil export, over the last four years, you can see that the data keeps rising.
"Last year, we have recorded 3.4 billion dollars in the total value of non-oil export.
"But because of the effort put in place, by our chief executive, you can see that from January to September, we have already recorded more than 3.5 billion dollars.
"We still have three months to go, which means is an indication that yes, the effort being put in place by the council is beginning to yield results," he added.
Kindly like us on Facebook/twitter