The Nigeria Export Processing Zones Authority (NEPZA) says it has commenced the process of reactivating the Banki border Free Trade Zone in Borno State, to spur economic development.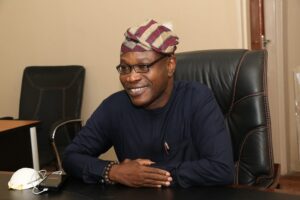 The Managing Director of NEPZA, Prof. Adesoji Adesugba disclosed this on Monday when the Borno state Governor, Babagana Zulum, paid him a courtesy visit in Abuja.
The zone, which was affected by insurgency, was first designated in year 2000 with an operating license issued for the zone in September 2000, covering manufacturing, trading and warehousing of products.
According to him, infrastructural development and assessment of basic infrastructures like utilities, civil works and offices, among others, are being worked out for the Zone.
The NEPZA boss noted that the state was critical to Nigeria's economic development due to its security situation, saying that good governance and thorough leadership were very important not just for the state but for the nation.
He explained that the Authority would appoint a Zone Administrator and staff that would work with state government officials in charge of the Zone, for its smooth take-off and operation.
Adesugba, who disclosed that NEPZA had already requested relevant Agencies, including the Nigeria Customs Service, to deploy officers to the Zone towards realising its objectives, added that registration of enterprises for business activities in the zone had commenced.
He further stated that when fully operational, the project would generate about one million direct and indirect jobs and boost the economic development of the State.
He commended the State governor's disposition to the project stressing the need for other state governments to key into NEPZAs FTZ programme, to fast track the development of the nation's economy.
In a remark, the governor Babagana Zulum thanked the NEPZA managing director for his support to the realisation of the project.
Zulum, who identified insecurity as the major challenge that led to the delay in the establishment of the project, expressed readiness and support for its full operation, since the issue of security had been addressed.
"Banki is a town bordering Cameroon, there are security measures on ground, we have a strong establishment of the military, the state and federal governments will work together to ensure a sustainable project," the governor said.
He gave the assurance that the zone could create 50,000 jobs, to address the unemployment situation in the state.
Kindly like us on Facebook