The Nigeria Export Processing Zones Authority (NEPZA) says it was adopting some positions that would make Nigeria the halal hub for sub-Saharan Africa.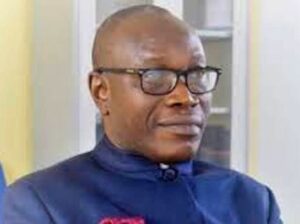 Director General of NEPZA, Prof. Adesoji Adesugba, stated this in Abuja, on Tuesday, in remarks at the 2021 Halal Expo jointly organised by the Abuja Chamber for Commerce and Industries (ACCI) and the Abuja Trade Centre.
Adesugba, who was represented by Mrs Chika Ibekwe from the authority, said that there was need for stakeholders to collaborate and attract organisations, associations, accreditation bodies and advisory firms to support the halal value chain.
"For us at the Special Economic Zones, we have resolved to support the emerging halal industry by deploying global best practices.
"We are studying the rich opportunities for investors in the halal industry and how our Special Economic Zones can accelerate the expansion of the industry in Nigeria.
"We have adopted some preliminary positions designed to position Nigeria as the Halal hub for Sub-Saharan Africa,'' he said.
The director general added that there was need to also promote halal standards as a way of attracting enterprises within the halal industry.
"The emerging halal market is to move from importing halal goods to producing same at home.
"Our Special Economic Zones in Kano and other places provide fertile grounds for halal enterprises to establish and even reach African markets.,'' he said.
He assured that the NEPZA management would work with industry operators to facilitate a strong partnership with the halal industry
Adesugba called on stakeholders to consider the immediate creation of a Halal Trade and Marketing Centre to focus on the opportunities of the Halal economy for manufacturers, suppliers and distributors of Halal products and services.
"The body will fill the missing gaps and also fast track the expansion of the industry in Nigeria. NEPZA will be ready to partner with the ACCI to set up the centre, which will be devoted to developing the halal economy ecosystem.
"The centre will dwell on market intelligence, halal compliance, and growth support services. It will be first of its kind in Africa and will spur Nigeria's leading role in the African halal market,'' he said.
Kindly like us on Facebook