Mr Francis Anatogu, Secretary, Nigeria's Action Committee on Africa Continental Free Trade Area
(AfCFTA), says Nigeria is now better prepared to exploit the benefits and opportunities available
in the AfCFTA.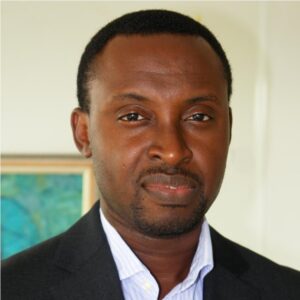 Anatogu revealed this during the Nigerian-British Chamber of Commerce (NBCC) roundtable on
Thursday, themed: " AfCFTA: Would the Agreement Revolutionize the Nigerian Economy?"
The AfCFTA, which officially came into force Jan 1, 2021 is to deepen economic integration on the
continent.
This follows Africa's low intra-regional trade volume in relation to other continents like
America, Europe, and Asia.
The agreement also seeks to eliminate tariffs on 90 per cent of goods while also enabling micro,
small, medium, and large businesses to penetrate new markets
It will also enable them to establish strong cross-border supply chains with trade partners on
the continent.
Anatogu, asserting that the AfCFTA would revolutionize Nigeria and the African continent at
large, said its potential was adequate to prepare the country for post oil world in the long
term.
He noted that the country had already identified at least 20 classified products which are
economically viable for exports, with many Nigerian states boosting their capacity for scale up,
revenue generation and value addition.
Anatogu said that the country, as part of efforts to be better prepared, had also identified
products, services and specific markets of focus, to further harness the multidimensional
opportunities of the AfCFTA.
"The AfCFTA, which focuses on diversifying economies, has the potential to make every state in
Nigeria economically viable.
"It is a very ambitious project as we talk about harmonizing policy regulations across African
countries, which is a lot of work given the state of our environment.
"Opportunities in AfCFTA are multidimensional, participation in export trade would help give the
continent a better edge and margin than others.
"There are opportunities to scale up products and services by liberalizing to compete and
displace goods from non- African areas and we have advantage as the demand is so huge.
"Africa imports about $6 billion of rice and $40 billion of automobile, but Nigeria has
identified products and services and specific markets where we can focus.
"We also identified products that we are already exporting but we need to scale and have started
engaging Ministries, Departments and Agencies, and many States to produce strategies that would
win in AfCFTA.
"We are also aggregating the Micro, Small and Medium Enterprises and getting them ready for
exports.
"We are consolidating and catalysing domestic markets by improving local demand, and are working
to strictly enforce rules of origin with reserved right to review and flag practices when need
arises," he said.
Mrs Demitta Gyang, Assistant Chief Negotiator, Nigerian Office for Trade Negotiations, (NOTN)
said the agreement would revolutionize the Nigerian economy, reduce poverty and bridge the gender
gap parity.
Gyang revealed that Nigeria's rules of origin was at 86 per cent level of completion.
Mr Akinbiyi Abudu, Partner, International Tax Services, Ernst and Young, said the agreement would
help close significant areas of disparities between indigenous companies and multinationals.
This, he explained, was due to the opportunities to operate in numerous jurisdictions within the
continent, under liberalization.
"I, however, hope and expect changes in terms of strategies for indigenous companies,
particularly, supply chain management, tax planning and compliance, to enhance the process," he
said.