Nigeria, on Thursday, commenced the export of 20 containers of agro-commodities to China, as officials of the Asian country announced that the trade volume between both nations increased to about $26bn in 2022.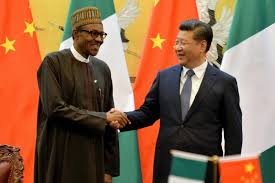 As part of plans to increase Nigeria's non-oil export, the Federal Government, through the Nigerian Export Promotion Council, appointed Zeenab Foods Limited to set up and operate the Nigerian Export Trade House China/Far-East region.
The objective was to increase the volume of export to China and other countries in the far-east region through sensitising, converting, training, guiding and the off-taking of agricultural commodities.
Ginger, sesame seeds and other agro-commodities were loaded in 20 containers (40-feet each), at the plant of Zeenab Foods in Abuja, from where they were moved to the Ports for export to China.
Speaking at the event in Abuja, an official from the China Trade Office/Embassy in Nigeria, Allen Znang, said the export of agro-commodities from Nigeria to China was a milestone, adding that it would further increase the trade volumes between both countries.
He said, "The trade relationship between Nigeria and China is a win-win relationship. Last year, the trade volume between Nigeria and China reached almost $26bn.
"It is more than three times the trade volume between China and Ghana. It is four times the trade volume between China and Kenya and six times the trade between China and Cameroon."
The Managing Director, Zeenab Foods, Victor Ayemere, said the commodities were heading to Nigeria's trade house in China, from where they would be distributed.
He said, "Today we are pushing out 20 containers to the trade house in China, in preparing for the commissioning that we intend to do in China in March this year. So we are ready and the export trade house in China is ready to take everything that can move from here."
Ayemere said the first set of exports to China was done in 2022, adding that more agro-commodities would be exported from Nigeria to the Asian nation.
shippingposition
Kindly like us on Facebook/twitter