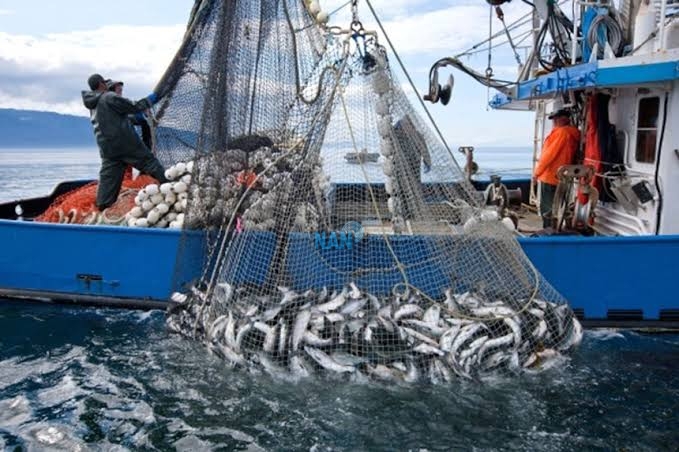 Even as Norway and Nigeria move to remove the restriction to access to dollar, fish import to Nigeria from Norway currently stands at N3.2 billion ($70million) for the year 2022 against N3.4 billion in 2021.
Speaking at the recent Norwegian Seafood Council Seminar in Lagos, Director for Africa for the Council, Mr. Tronds Kostveit said that the volume of stockfish remains the most imported fish product brought into the country last year.
Kostveit also said that Nigeria is the largest importer of Norwegian stockfish, adding that a total of 43,251 metric tons of various fishes were imported last year.
Apart from stockfish that recorded a total of 9,925 metric tons, herring and Mackerel recorded 14,997 and 13,845 metric tons respectively.
For stock fish heads, a total of 9,925 metric tons was imported against 815 tones for the bodies while other species of fishes recorded a total of 3,669 metric tons for the year 2022.
Norway Limits Port Access for Russian Fishing Vessels
Reacting to the development, some stakeholders said that the low tonnage of the importation of stock fish bodies was due to the restriction on Forex for the importation of stock.
A major importer of stock fish, Mr. Greg Ilobinso appealed to the government to delist stockfish from non-Forex so as to make it affordable to end users.
According to Ilobinso: "The level of Forex needed to this aspect of fish trade is infinitesimal and the continued retention of stockfish on the list will also continue to affect the value chain of stockfish trade".
Similarly, Mrs Jerry Iwheraka, Managing Director of Friday Consult said that the Nigerians cannot afford to buy stockfish bodies hence the increase in the importation of stockfish heads.
Uwheraka also said that Government policy on the importation of stockfish will continue to rob the economy of the gains of the trade.
Follow us on Facebook/ twitter