Contrary to the report that was given by the Nigerian Maritime Administration and Safety Agency (NIMASA) that it rescued seven distressed workers who sent a distress call while cleaning a tank in Lagos.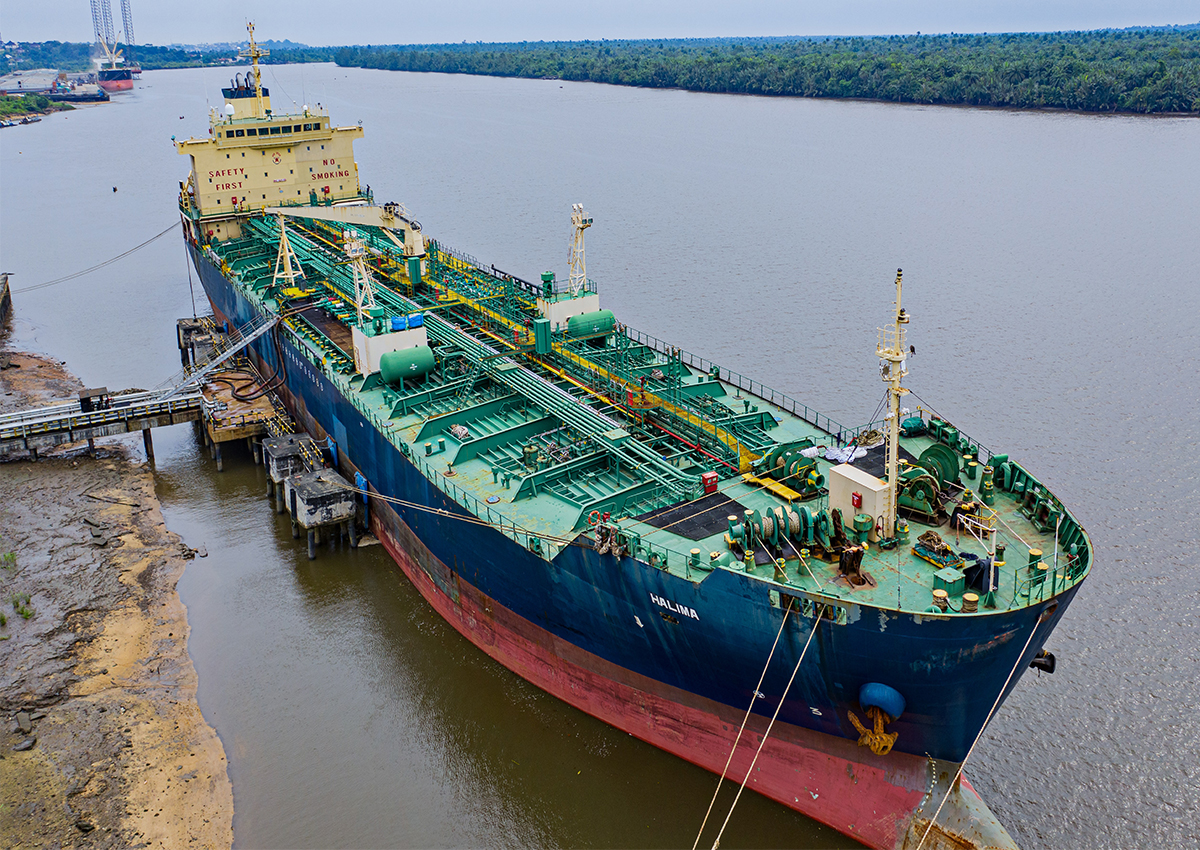 According to Assistant Director, Public Relations at NIMASA; Mr Edward Osagie, the Save Our Soul (SOS), which came in at about 11.30 pm on February 2, 2023, from the Safety Officer on a tank; MT ALIMA reported that while cleaning the tanks of the vessel by a private cleaning company, eight of the cleaners developed complications due to insufficient oxygen available in the tank to sustain them. The ship was at the single buoy mooring area in Lagos.
NIMASA had also claimed to have "taken the seven survivors to the military hospital at Ikoyi for medical attention, where they are presently recovering at various degrees. Five of them are now stable, one has a broken leg and one is still in critical condition"
However, the Nigerian Navy while contradicting NIMASA's claim, confirmed that indeed six workers died in what it called "an unexplained accident on a tanker off-Lagos".
According to the Navy, asphyxiation is the possible cause of tragedy on the Halima at Lagos.
A statement from the Nigerian Navy vessel NNS Beecroft confirmed that, a distress call was received from the ship through the Western Region Control Centre (WRCC) of Falcon Eye, the navy's maritime domain awareness facility.
The Navy said, after analysing the ship's coordinates and discovering it was positioned southwest of the Lagos Fairway Buoy, a rescue party was sent from the naval vessel.
"The victims were evacuated to Mekwe Jetty, Victoria Island, where the owner of the vessel moved them to the Military Hospital in Ikoyi for medical treatment," the statement added.
The commander of the Beecroft; Rear Admiral Abdul-Rasheed Malami Haruna, advised crew members to observe the highest level of safety while operating at sea, in line with international best practices.
The ill-fated tanker has insurance cover through American Steamship.
There are no port state control detentions on its record.
The ship is operated by Lagos Company Transpecific Shipping, which could not be contacted.
The Nigeria-flag tanker had left Monrovia in Liberia on 27 January and remained anchored off Lagos on Monday morning.
shippingposition
Kindly like us on Facebook/twitter